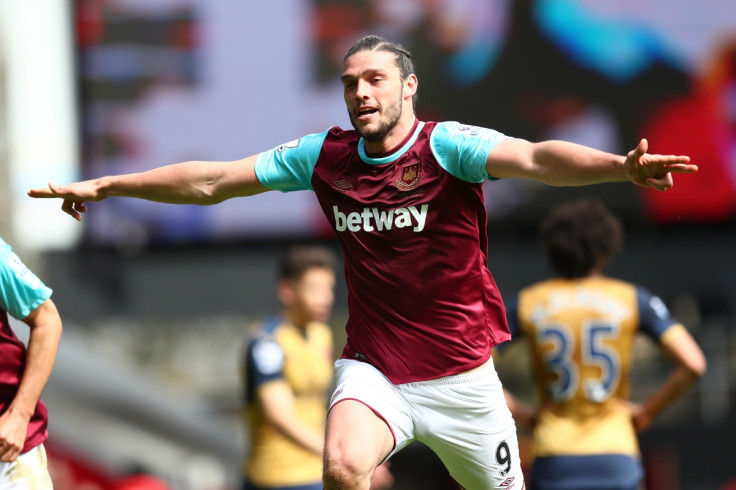 West Ham United striker Andy Carroll has admitted that the perception of him is that he wants to be injured. The 27-year-old centre-forward has struggled with his fitness since joining the Hammers on a permanent basis in 2013, but has recently come into good form and is now targeting an England spot at Euro 2016.
Carroll scored a stunning hat-trick for West Ham against Arsenal at the weekend and the burly forward is relishing being back on the field once more. The former Newcastle United star insisted he loves playing football and could not wait to return from his injury troubles.
"A lot of people think that I actually want to be injured," Carroll said, according to The Telegraph. "The way people talk: 'Oh, he's injured again. Oh, he's doing this.' I certainly don't want to be injured. I know it's a job but it's my hobby as well. I want to be on the pitch playing football. I don't want to be sitting in the gym being annoyed or going home and watching football on TV.
"I enjoy coming into training every day, being on the pitch with the lads, the banter. When you are sitting in the gym it really is depressing and puts you down. It is something that – fingers crossed – never happens again. It's the worst part of it."
Carroll has suffered a ruptured plantar fascia and damaged medial knee ligaments, among other injury problems, since joining West Ham, and admitted his rehabilitation was a "lonely" time. "The plantar fascia is not an injury anyone knows about," the West Ham star – who is preparing to face Manchester United in an FA Cup quarter-final replay – shared. "They don't know how to treat it and the injury time is prolonged. It's just a nightmare. It's a weird thing. Hopefully it's all in the past.
"There is a lot of rehab when you are injured. I travelled to Belgium. I stayed there for four weeks. I was in Amsterdam for three weeks. I was working 9am ti 5pm with a two-hour break every day... it's tough. It is a very dark place when you are injured. Lonely. I was there by myself. Now I am through it and hopefully it is all gone."
Carroll has been recently linked with a return to the international fold and he thinks his rugged style of play could prove useful for England at Euro 2016. "You have to be a bit more clever," he said of his physical approach. "Some of the challenges and the way I throw my body around in the Premier League wouldn't work on an international stage. I completely understand watching it and having been involved in it.
"It's all about being clever. Even in the Premier League you know which refs you will get away with it and which ones won't. So you just don't bother.
"[With some] I think: 'Ahhh, not him again, I can't do anything.' Naming no names, there's a couple. Refs are all different and you know you will get away with stuff with some that you wouldn't with others, whether it's a foul or not."