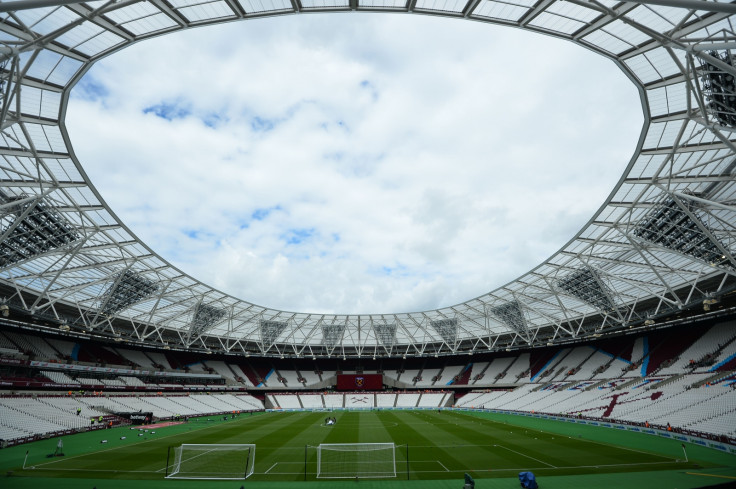 West Ham United and Chelsea supporters have been warned they will face a host of measures designed to minimise the risk of trouble at their EFL Cup match at the London Stadium on Wednesday (26 October). Prior to the game, fans have been told they will be subject to body searches, alcohol restrictions and post-match segregation as part of the safety and security operation.
The Hammers' move to the London Stadium has been dogged by crowd trouble and there had been fears that the evening match against their cross-city rivals Chelsea could lead to further problems. Consequently, the two clubs have issued a joint statement in which they have urged supporters to arrive in good time for the game and to be prepared for stricter security measures.
"For the safety and security of all supporters there will be an enhanced body search policy at the turnstiles, so both home and away supporters are encouraged to arrive early to ensure quick access to the Stadium," a statement read on the West Ham website.
"The safety and security arrangements for both inside and outside London Stadium have been developed and agreed by all key stakeholders including the Club, [stadium operator] London Stadium 185 and E20 Stadium LLP. The Metropolitan Police Service have been working closely and effectively with them, will deal with crime and disorder and support all the stakeholders in making this a safe event.
"The Metropolitan Police Service has a tactical solution for matches being held at the London Stadium which will allow the safe deployment of officers into the stadium, if required, to deal with any crime or disorder."
Chelsea have been allocated around 5,000 tickets for the cup game. It has been confirmed that ticket sales for home fans have been restricted to people who have a history of buying tickets for Hammers games, as another safety precaution. Problems have been reported at West Ham's home games against Watford and in the Europa League, both of which they lost.