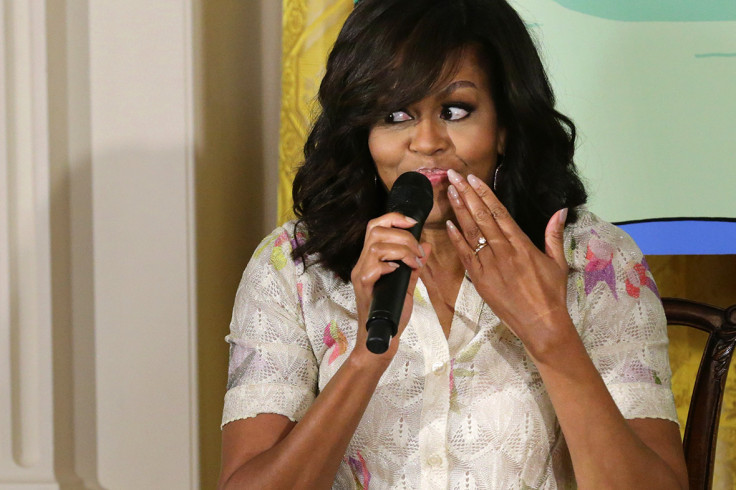 The director of a non-profit agency, Clay County Development Corporation (CCDC) – Pamela Taylor- who called US First Lady Michelle Obama "ape in heels" in a Facebook post last month has been removed for good, state authorities said on Tuesday, (27 December).
The agency which provides services to poor and the elderly, said Pamela Taylor's employment was terminated after an agreement was reached between state officials and the agency's board of directors under which the Appalachian Area Agency on Aging will oversee the CCDC for six months, a statement released by West Virginia Governor Early Tomblin's office read.
"Following the state's request for specific assurances that the CCDC is following anti-discrimination policies, we have been assured that Pamela Taylor has been removed from her position as CCDC director," it stated.
Taylor was suspended in November following the Facebook post, but was slated to return to her job on 23 December, which prompted the state to review its contracts with the agency.
For example, under the agency's contract with the state, it is required to conduct open meetings, answer public records requests and have non-discrimination policies
Commissioner of West Virginia's Bureau of Senior Services, Robert Roswall told New York Daily News, "We were not happy with her suspension," and added that the non-profit agency did not follow anti-discrimination policies, which raised concerns.
Roswall also said, "We started getting lots of reports about different things that we were checking. There was little things popping up all over."
After the election in November, Taylor took to Facebook and praised the incoming first lady Melania Trump while making a disparaging comment about Michelle Obama.
She wrote: "It will be refreshing to have a classy, beautiful, dignified first lady back in the White House. I'm tired of seeing an ape in heels."
Beverly Whaling, former Clay Mayor also resigned from the post after supporting the post on Facebook saying, "Just made my day Pam."
According to the Charleston Gazette-Mail, the agency received around $1.5m in federal funding and $63,000 in state funding in 2014.