West Virginia official fired for calling Michelle Obama an 'ape in heels'
Beverly Whaling the mayor of Clay was also criticised for her response to the racist Facebook post.
Officials in Clay, a small town in West Virginia, have come under fire for a racist comment against First Lady Michelle Obama, in which they likened her to an "ape in heels". Pamela Ramsey Taylor, the former director of the government funded non-profit organisation Clay County Development Corp, posted a message on Facebook praising Melania Trump, the wife of president-elect, while insulting Obama.
"It will be so refreshing to have a classy, beautiful, dignified First Lady back in the White House. I'm tired of seeing a Ape in heels," Taylor wrote on Facebook.
Beverly Whaling the mayor of the town responded to the statement with a comment saying, "Just made my day, Pam."
The comments were deleted soon after but had already been shared around and Sheriff Garrett Samples said that the two women have been receiving threats ever since. Taylor was fired from her position and Mayor Whaling is facing severe criticism for her support of the racist statement.
At the time of the writing, an online petition calling for the women's termination had garnered more than 82,000 signatures.
"Pamela Ramsey Taylor, I found your comment to be disrespectful to the Flotus, therefore disrespectful to the USA. Just because you don't like her husband's policies does not make it acceptable to troll Mrs Obama. You very easily could have complimented Mrs Trump, and left the current First Lady out of it," Janet F from New York commented on the petition page.
Soon after the media storm hit, Whaling apologised for her response to the post and attempted to clarify that what she wrote was not targeted at Obama.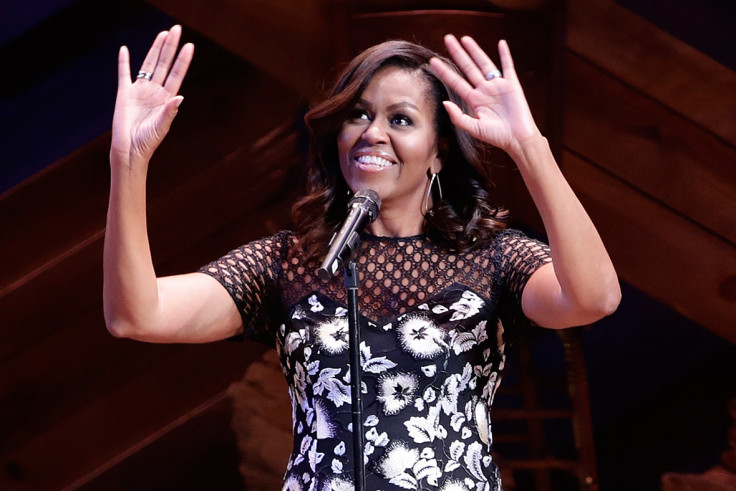 "I was referring to my day being made for change in the White House! I am truly sorry for any hard feeling this may have caused! Those who know me know that I'm not of any way racist! Again, I would like to apologize for this getting out of hand," she told the Washington Post.
However, she later told WSAZ radio station that the public response had become a "hate crime against me", and that she plans to file lawsuits against those who have slandered her.
National Association for the Advancement of Colored People (NAACP) state director Owens Brown criticised the two women's posts and said that "there's no place for these types of attitudes in our state. Unfortunately this is a reality that we are dealing with today."
According to ABC News, around 77% of Clay voted for Trump in the recent elections and every county in West Virginia also swayed in favour of the Republican candidate.
© Copyright IBTimes 2023. All rights reserved.