Celebrities from across the globe have taken to social media to express their shock and devastation as new details of the terror attack in Westminister continue to emerge. Four people have been confirmed dead, including a stabbed policeman and an assailant, after an unnamed man ploughed a Hyundai 4x4 into people on Westminster Bridge, before trying to storm Parliament with a knife on 22 March.
Sir Alan Sugar led the tributes and described the atrocity as "terrible" while Deborah Meaden thanked the emergency services for their effort to reduce the loss of life. She told her 251K followers: "Huge respect and gratitude to emergency services who ran towards #westminster danger to help and protect. Big sorrow for those affected.
Good Morning Britain host Susanna Reid tweeted: "My heart totally goes out to those hurt and affected by this awful event at Westminster. Dreadful. Upsetting."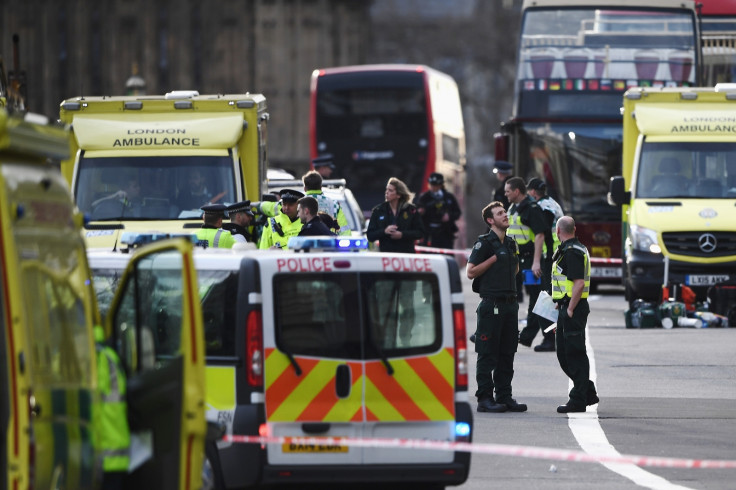 Jodie Marsh revealed her fears tweeting: "Jesus Christ what is happening at #westminsterbridge ????!!!!! Reports of people shot & dead. I'm scared for humanity."
Currently in Los Angeles, One Direction star Niall Horan, woke up to the tragic news. Offering support to those affected, he tweeted: "Thinking of London this morning from LA. Stay safe everyone !!"
Amongst the hashtags trending online are #WeStandTogether, #PrayForLondon, 'Westminster', and #Wearenotafraid.
A candlelit vigil will be held at Trafalgar Square on Thursday ( 23 March) in memory of the victims of the attack who lost their lives.