Panic hit central London on 22 March as a terror attack in Westminster sent shockwaves throughout the country's political heart.
Eyewitnesses spoke of confusion as the police evacuated the area. "All I could hear was 'bang bang bang', literally five or ten feet away from me, and people just started running away, I didn't know what was happening and then I saw one car smashed to the wall and people started running all over," sales consultant Tawhid Tanim told IBTimes UK. "The police was like 'Move, move, you have to move, run!' So that's what I did. I started running."
An unnamed assailant stabbed a police officer inside the perimeter of the parliament building, and a car mowed through the crowd on Westminster bridge in an apparent deliberate attack around 2.30pm GMT. The police shot the assailant with ambulances at the scene treating people hit by the car. At least a dozen were injured according to a Reuters photographer.
First images of the Westminster terror attack show people running for their lives as security officers sprang into action.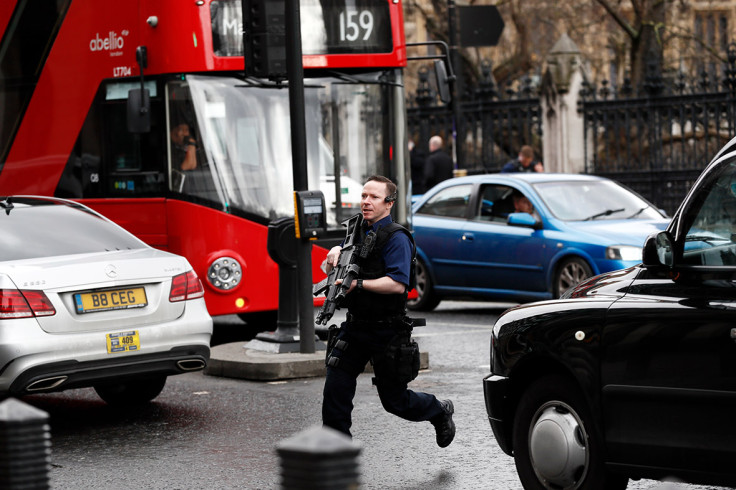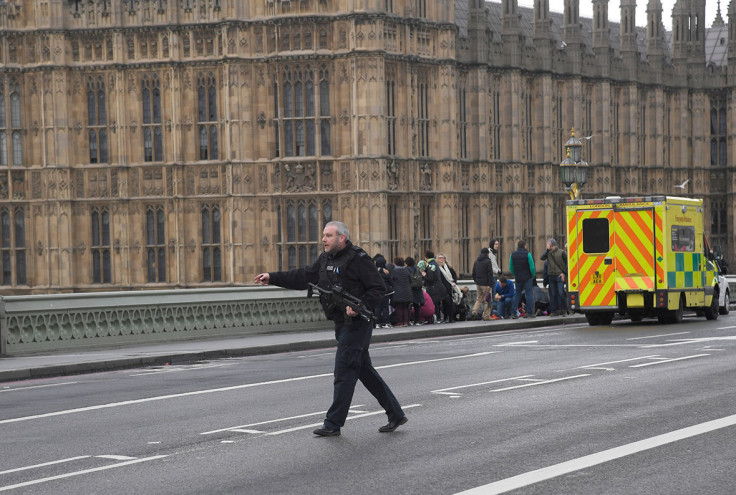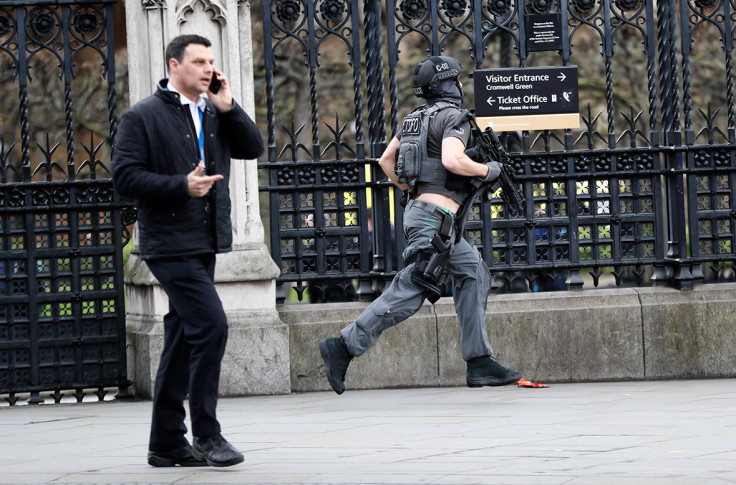 George Wheatley, a student who was in Westminster at the time, told IBTimes UK:"I came out of Westminster underground to see an Audi car smashed up into the fence of Parliament. I could see two people lying on the floor unconscious, one with a bloodied face, police ran from the building and the underground rushing in from all angles, as they saw the attack before any ambulances got there. I was told to move along quickly by police."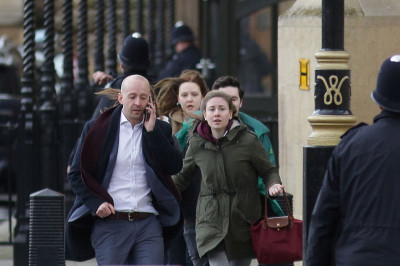 Scotland Yard said it is treating the incident as a terrorist incident and is appealing for any visual material of the incident, which should be passed on to http://www.ukpoliceimageappeal.co.uk. The police also asked the public to use "common sense and restraint in circulating pictures and videos of those that have been injured during the incident".
Parliament was in session at the time of the attack. The session was suspended and the MPs evacuated. Both the House of Commons and Portcullis House, where MPs and their staff have their offices, are on lockdown.
Taiwanese tourist Aaron Tsang captured on his mobile phone the moment police fired their weapons against the assailant.