A British model who was kidnapped and held hostage for six days as her abductor tried to sell her online for €300,000 (£270,710; $353,223) in bitcoin has spoken out about her ordeal.
The 20-year-old woman was lured to the house of her abductor in Milan after she responded to a fake modelling advert.
"A person wearing black gloves came from behind and put one hand on my neck and one on my mouth to stop me from screaming," the woman said in a statement to the police.
"A second person wearing a black balaclava gave me an injection in my right forearm. I think I lost consciousness. When I woke up I was wearing a pink bodysuit and the socks I am wearing now.
"I realised I was in the boot of a car with my wrists and ankles handcuffed, adhesive tape on my mouth. I was inside a bag and was only able to breathe through a small hole."
The woman was taken to a farmhouse in Borgial di Lemie, near Turin, where she was kept for six days.
The only person arrested so far is Polish-national Lukasz Herba who, according to the model, told her he had earned €15 million over five years of selling women, many of whom were destined for Arab countries.
The suspect was apprehended as he took the model to the British consulate in Milan. He initially claimed he was part of an organisation called Black Death, which operates on the dark web, a section of the internet that people can use anonymously.
Herba – described by authorities as a "mythomaniac" – also claimed he had been paid to kidnap the girl by three Birmingham-based Romanian people, Italian news site TG COM 24 reported.
However, he claimed, when he saw that they were trying to sell the girl online, he decided to free her.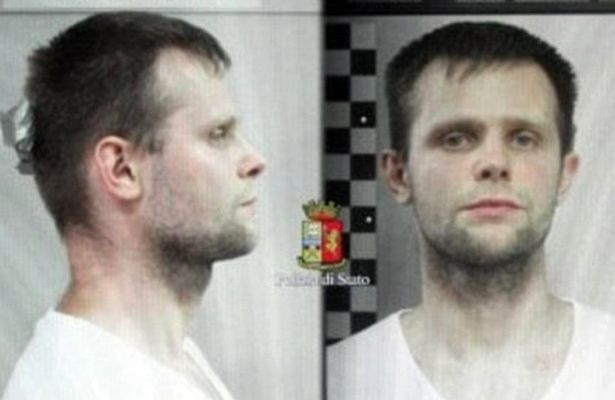 Investigators said there are several confusing details that need to be clarified.
Francesco Pesce, the model's lawyer, said his client had been very brave as she was able to return to the fake studio in Milan and the house where she had been held hostage.
"She shed a tear, she was so brave," Pesce told The Telegraph. "She is such a young girl to have been subjected to such an ordeal, she must have suffered so much.
"It must have been terrifying to be alone in this house being locked up by strangers in the middle of nowhere. She was told she was going to be sold. It was scary."
Authorities in Italy, Poland and Great Britain are investigating the case. They believe no ransom was paid for the release of the girl, news agency Ansa reported.