What is causing the solar eclipse? According to Fox, Kingsman: The Golden Circle is
The studio released a video showing that the event is being orchestrated by the promotional team working on the movie.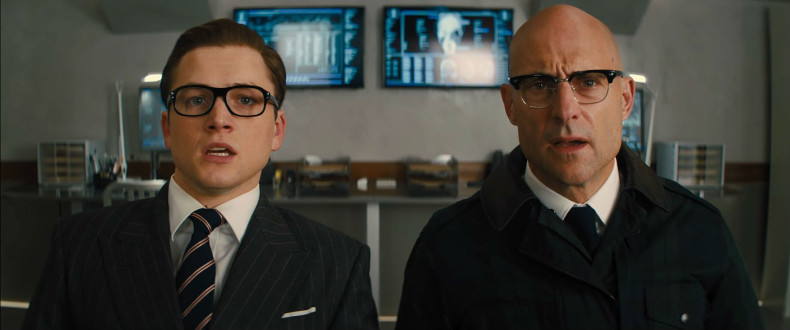 The team behind the upcoming Kingsman: The Golden Circle is willing to go to the moon and back to promote the film– quite literally, or at least they claim. According to a new video, the marketing brains at 20th Century Fox asserted that they were going to be responsible for the upcoming solar eclipse in a bid to create their own "Golden Circle" and increase talk about the movie.
The clip shows the head of market research working with his team on a series of flop ideas such as flash mobs, millennials and low-hanging fruit, to promote Kingsman 2 when he finally realises how to create the "greatest movie promo ever".
The "Golden Circle eclipse" is then planned with scientists at the 'Space and Lunar Research Facility'. An aerospace engineer explains that to create this otherwise-naturally occurring phenomenon, it is going to take "a critical amount of rocket power" and "100,000 tonnes of liquid hydrogen and nitrogen tetroxide".
A graphic also shows how the team plans to use five rockets to push the moon in front of the sun, thereby creating the halo or ring.
The studio will also be offering special "Harry Hart" glasses to help view the eclipse, which have been inspired by Colin Firth's character. Fox is also promoting 21 August as #GoldenCircleDay.
Whether the Kingsman team are going to be successful or not at pushing the moon into place to block out the sun, we can be sure that the solar eclipse will take place as scheduled on Monday, 21 August.
Click here to find out when, where and how to view the total solar eclipse safely. Kingsman: The Golden Circle releases in cinemas in the UK on 20 September and in the US on 22 September.