Diwali 2013: Where to Celebrate Hindu Festival of Lights in UK [PHOTOS]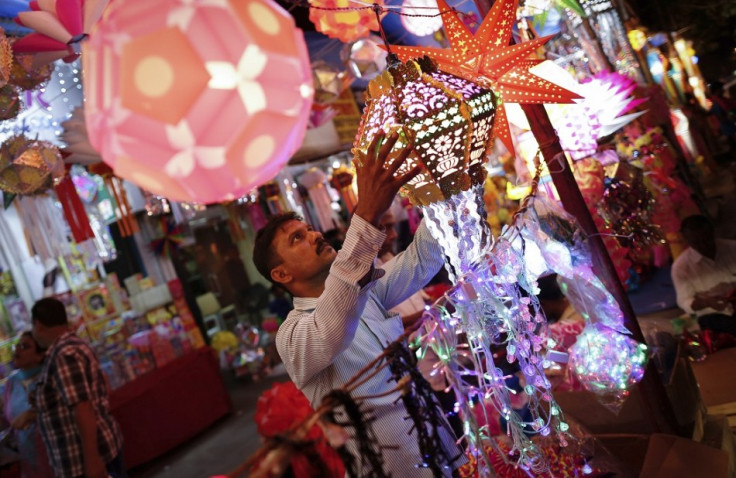 Diwali, India's festival of lights, will take place on 3 November with celebrations organised across the UK.
The five-day festival starts on the 13<sup>th lunar day of Krishna paksha (dark fortnight) of the Hindu calendar month, Ashwin.
It is one of the most important festivals in the Hindu calendar and is celebrated by families performing traditional activities together.
The name Diwali translates into row of lamps. It involves lighting small clay lamps to signify the triumph of good over evil.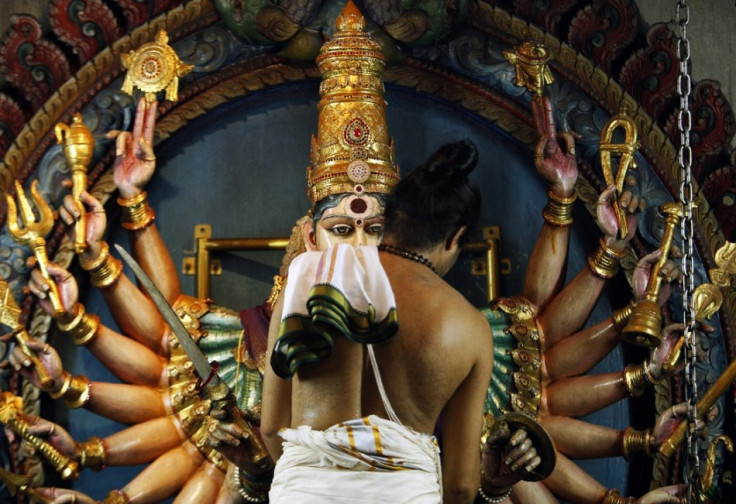 During Diwali, these lights are kept on during the night and Hindus wear new clothes and clean their homes to make the goddess Lakshmi feel welcome. Families also wear new clothes.
There are a number of legends associated with Diwali. In northern India, the festival celebrates the return of Rama after being exiled for 14 years. In Gujarat, the festival honours Lakshmi, the goddess of wealth.
In other parts of India, the festival is associated with Lord Krishna's victory over demon king Narakassura.
IBTimes UK looks at where to celebrate Diwali on Sunday 3 November:
Leicester
Leicester boasts one of the biggest Diwali celebrations outside of India, with over 35,000 people attending festivities in the city centre.
On Sunday, celebrations will take place at Cossington Street Recreation Ground, where there will be entertainment and cultural displays on a stage from 6pm.
The day's events will conclude with a fireworks display from 8.30pm.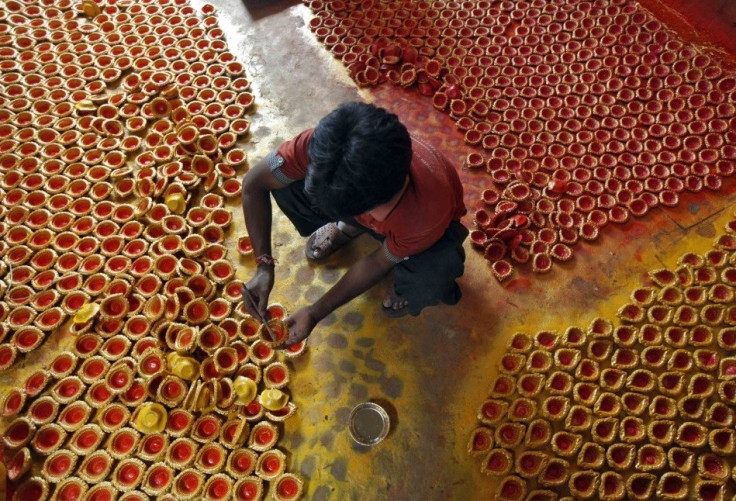 London
A fireworks display will be taking place from 8pm at the Neasden Temple in north London. The BAPS Shri Swaminarayan Mandir is located on Brentfield Road and the display will take place in Gibbons Park.
A special Diwali Day Bus Service will run from Neasden Station to the Mandir every eight to 10 minutes from 3.30pm.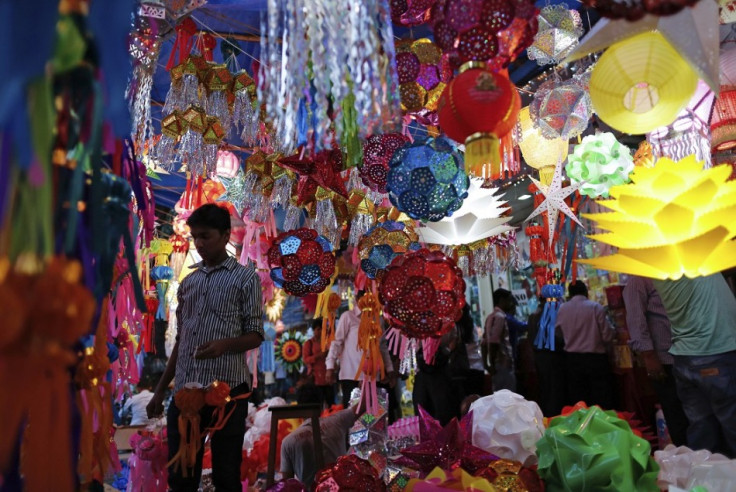 Birmingham
BAPS Shri Swaminarayan Mandir will be holding a fireworks display from 7.30pm at its centre at 75 Pitmaston Road.
From the city centre, people are advised to head towards Solihull on the A34 Stratford Road. By bus, people can take the number six from Birmingham city centre and Solihull Town Centre.
Nottingham
Diwali celebrations will be taking place at the Hindu Temple at 215 Carlton Road from 6.30pm, but the temple will be open all day for festivities.
The event, which culminates with a fireworks display at 8pm, is being held to raise funds for the Uttarakhand disaster in northern India earlier this year, which killed over 5,000 people.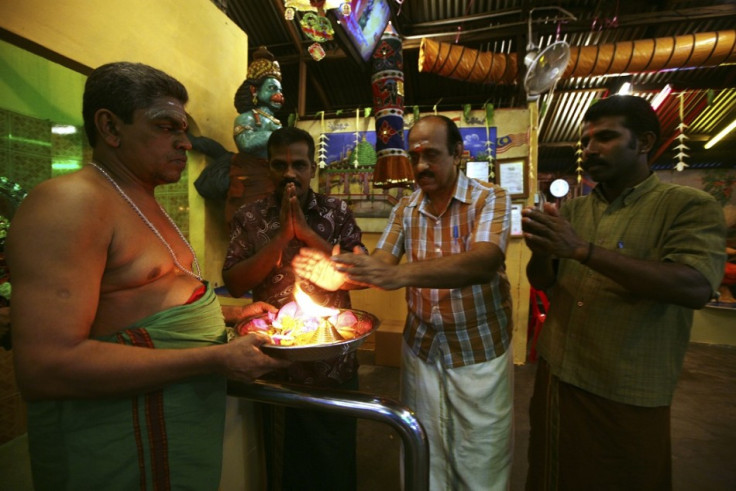 Wakefield
Yorkshire Sculpture Park in Wakefield has teamed with Manasmitra to celebrate Diwali.
This year, they are to present the Basant Bells, a dance show that displays the festival of light. There will also be hands on workshops with artist Ramya Tangirala to create a Rangoli from various Indian spices, rice, lentils and flowers.
There will also be tribal folk songs and percussion from Manasamitra's artistic director to close the celebration.
.
© Copyright IBTimes 2023. All rights reserved.