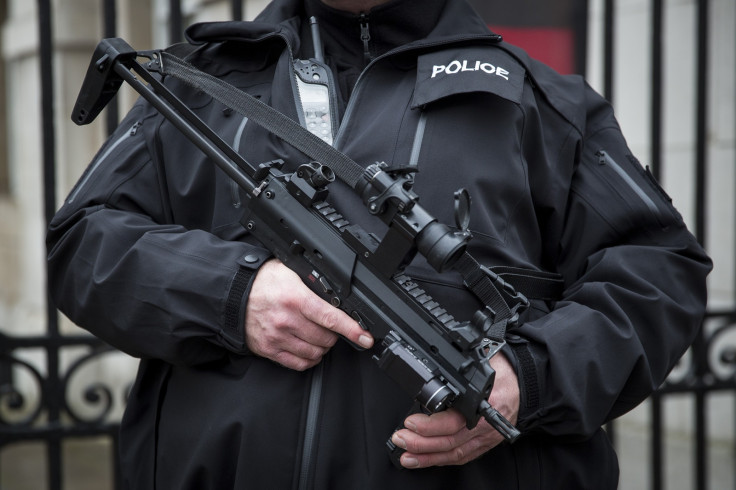 Labour leader Jeremy Corbyn is under political fire over his stance against a "shoot to kill" policy amid a spate of terror attacks across the world, the latest being a shooting and bombing massacre in Paris that left more than 130 people dead and hundreds more injured.
The attacks, which have hit Turkey, Lebanon and Egypt among others, were carried out by the militant group Islamic State (Isis), which controls territory in war-torn Iraq and Syria. British officials warn that London could be next in line for an IS atrocity.
Corbyn said he would be "uncomfortable" with a shoot to kill policy for security and police forces in the event of a Paris-style attack in the UK, after Downing Street said special forces, including the SAS, would be deployed to the streets with explicit instructions to take jihadis out. Civil liberties groups have expressed concern in the past with shoot to kill because innocent and unarmed people have died at the hands of quick-shooting armed officers.
Jean Charles de Menezes, a Brazilian citizen living and working in London at the time of the 7/7 attacks, was shot and killed by armed police at Stockwell Tube station in the nervous days after the suicide bombings by Islamic extremists. A similar attack planned for 21 July, 2005, had been thwarted. Menezes, 27, was shot on 22 July. He was, police said, mistaken for a suicide bomber.
But what exactly is "shoot to kill"? It is the authorisation for armed police and security forces to kill those they believe pose an imminent threat to the lives of others. An alternative is "shoot to wound", which is intended to neutralise the threat by disabling, not killing, the individual involved. Armed officers in the British police force operate in a grey area between outright shoot to kill and shoot to wound. While highly trained specialist officers can shoot to kill, there are strict, complex guidelines about exactly when and how they can do that.
According to the College of Policing, authorised firearms officers (AFOs) are deployed by commanders when "the officer authorising the deployment has reason to suppose that officers may have to protect themselves or others from a person who is in possession of, or has immediate access to, a firearm or other potentially lethal weapon; or is otherwise so dangerous that the deployment of armed officers is considered to be appropriate".
Once deployed, which they can do themselves without authorisation from above if they believe the situation warrants it and delay would put lives at risk, AFOs are required to make an assessment on how critical things are. This mental assessment should be influenced by their observations, perceptions of any imminent threat, any wider police operations, intelligence given to them, and any direction from above in the command chain.
From this assessment, AFOs make decisions on the force they should or should not use to stop the threat in front of them. If the use of force is deemed "unavoidable", they are encouraged to "exercise restraint" and act in proportion to the situation, and "minimise damage and injury, and respect and preserve human life", according to the guidelines.
There are situations where commanders can authorise AFOs to shoot to kill if they are privy to intelligence suggesting there is an immediate threat to life that those on the ground are unaware of. For example, knowing that a suspect being pursued by AFOs is wearing a suicide vest, in which case officers are likely to be working on the instruction to shoot to kill. It is a last resort policy. If no other means of neutralising the threat are reasonable, proportionate or effective, then it is justifiable.
Ultimately, if an AFO shoots and kills or injures an individual, they are subject to layers of scrutiny and accountability for that. They will have to justify every decision they made, every step of the way. They could, if bad decisions were made, end up in court to face a judge for their actions.
"When police are required to use force to achieve a lawful objective (eg, making a lawful arrest, acting in self-defence or protecting others) all force used must be reasonable in the circumstances," says the policing college guidelines. "If the force used is not reasonable and proportionate, the officer is open to criminal or misconduct proceedings. It may also constitute a violation of the human rights of the person against whom the force was used." And it is not just the use of force which AFOs will be held accountable for – they also have to justify not using it.