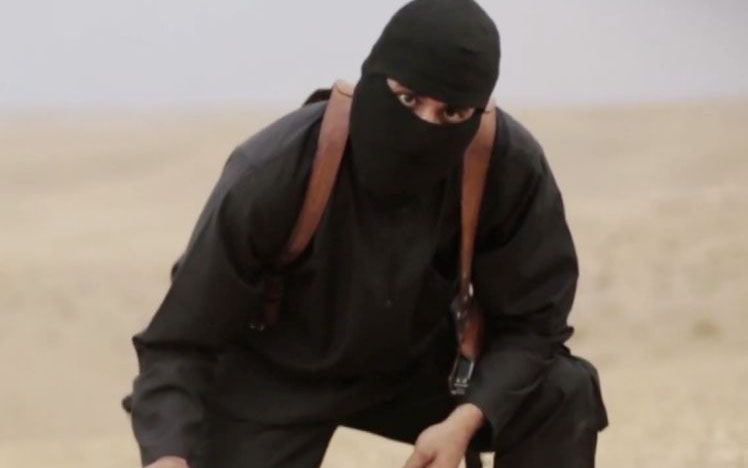 Mohammed "Jihadi John" Emwazi should have been held accountable for his "brutal crimes" in a court of law rather than being killed in a US drone strike, Jeremy Corbyn has suggested. The Labour leader spoke after the Pentagon said it targeted Emwazi in Syria on 12 November and there was a high chance the attack eliminated the infamous Islamic State (Isis/Isil) executioner.
"We await identification of the person targeted in last night's US air attack in Syria. It appears Mohammed has been held to account for his callous and brutal crimes. However, it would have been far better for us all if he had been held to account in a court of law," Corbyn said.
"These events only underline the necessity of accelerating international efforts, under the auspices of the UN, to being an end to the Syria conflict as party of a comprehensive regional settlement."
The comments come after David Cameron described the strike, which was conducted near the IS capital of Raqqa, as a blow against the heart of the "evil terrorist death cult".
The prime minister, like Corbyn, noted it was not confirmed that the 27-year-old was killed in the strike but claimed the action was "in self-defence" since the Kuwaiti-born British militant was a threat to innocent civilians across the world.
"If this strike was successful, and we still await confirmation of that, it will be a strike at the heart of Isil and it will demonstrate to those who would do Britain, our people and our allies harm that we have a long reach," Cameron added.
The latest drone strike in Syria follows an RAF attack on 21 August that killed Reyaad Khan, 21, from Cardiff, and Ruhul Amin, 26, from Aberdeen. Cameron also claimed then that the move was in "self-defence" but Green grandees Caroline Lucas MP and Baroness Jenny Jones plan to challenge the "Kill List" policy in the courts.
Lucas said: "By refusing to publish the legal basis for these attacks, the government has created a legal and accountability vacuum. We need to be able to determine whether the attacks – and what they signify in terms of government policy – meet the robust conditions set out in international and domestic law."
Statement from the Pentagon on 'Jihadi John' attack
"US forces conducted an air strike in Raqqa, Syria, on Nov 12, 2015 targeting Mohammed Emwazi, also known as 'Jihadi John'.
"Emwazi, a British citizen, participated in the videos showing the murders of US journalists Steven Sotloff and James Foley, US aid worker Abdul-Rahman Kassig, British aid workers David Haines and Alan Henning, Japanese journalist Kenji Goto, and a number of other hostages.
"We are assessing the results of tonight's operation and will provide additional information as and where appropriate."