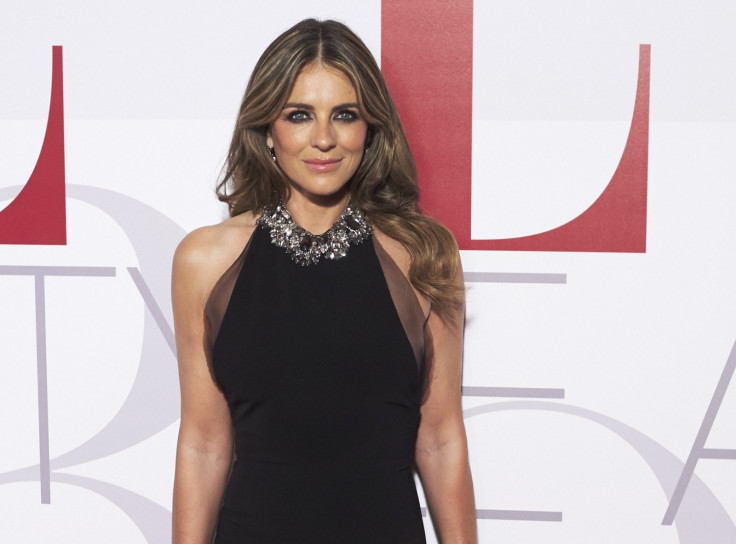 Age is just a number when it comes to Elizabeth Hurley. The 52-year-old The Royal actress has raised the temperature yet again by flaunting her age-defying figure in a sexy frilly bikini on social media.
Hurley posted a throwback snap of herself in an eye-popping halterneck on Instagram, wherein she is seen flashing ample of cleavage and showing off her well-maintained figure. She captioned the Instagram post saying, "Two weekends ago in Herefordshire. Today- the heating is cranked up and the cashmere is out #England @elizabethhurleybeach."
Fans of the British actress are going gaga over her flawless beauty in the comments section, with some calling her "Ageless beauty!" and others saying, "Still an absolute smoke show." Most fans seem to be awestruck by her natural beauty.
A comment reads, "Amazing Liz !!!!!! Forever young !!!" another asked, "How old are you?". A social media user commented, "Not sure what her age is, but she remains glorious!!" while another person said, "You have the body of a twenty-year-old."
An Instagram user even called her the "Prettiest lady in the world" while another penned a beautiful tribute for the Bedazzled actress. "Wow really really really really really really really your the world's most young beautiful sexy stunning Marvellous gorgeous beautiful wonderful so hot beautiful iconic beauty of the world and Iconic beautiful star of the world," reads the comment.
"What a very beautiful young lady!! You look gorgeous in that swim suit Ms.Hurley or Elizabeth which ever you like to be called!!" wrote another follower.
A user urged Hurley to share her fitness secret and asked in the comments section, "Can you please share your fitness and nutrition routines? Thanks! You look amazing!"
The natural beauty stars in E! Network's British drama, The Royals, where she portrays the role of Queen Helena. The show is set in a modern-day London and follows the lives of a Royal family who inhabit a world of opulence and regal tradition that caters to any and every desire, but one that also comes with a price tag of duty, destiny and intense public scrutiny.