UK's relations with Russia have been on the rocks of late following claims that the former Soviet Union played a part in affecting the results of the Brexit vote. So, one would think that when British Foreign Secretary Boris Johnson made his official visit to the country, the two sides would attempt to improve diplomatic relations.
This, however, was not the case on Friday (22 December) when Johnson and Russian Foreign Minister Sergei Lavrov sat down to a joint press conference in Moscow.
While both parties agreed that ties between their countries were at "a low point", they exchanged a number of verbal jabs at each other that left even the interpreters looking tensed.
Referring to claims that Russia had attempted to influence the Brexit vote in 2016, Lavrov said he appreciated that back in November, Johnson said that he saw no evidence, "not a sausage" that Russia was involved in British elections.
"Not successfully," Johnson interrupted, to which Lavrov responded, "See, he has to say this so that he is not criticised back home, for his reputation."
Not one to stay silent in a war of words, the British minister joked that he was more worried about his Russian counterpart's reputation.
"I cannot recall any of Russia's actions that would be aggressive in relation to the United Kingdom. We did not blame London for anything," Lavrov said of the interference allegations.
"On the contrary, we have heard accusations, even insultingly formulated — that we support the criminal regime in Syria, that we are aggressors, that we are occupiers, we annex other territories," he told reporters prior to the meeting between the ministers.
"And all this despite the fact that on all the regional issues in question, and on many others, all information about what our position is, what it is based on, is regularly provided."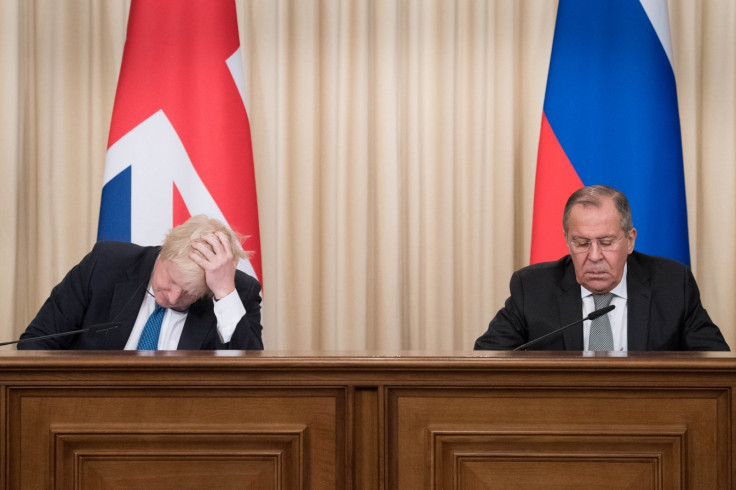 Despite the barbs flying back and forth, Johnson said that the countries needed to find a way to move forward. "I think we have to cooperate in those areas where we can to build a better future," he said.
They claimed to have a measure of trust in each other, with Lavrov saying he trusted Johnson so much he'd use the Russian pronunciation of his name — Ba-REES. Johnson, on his part said that he'd had no qualms about handing the Russian his coat along with everything in his pockets, "secret or otherwise".
He went on to refer to the WWII alliance between Britain and the Soviet Union. "Winston Churchill said he wanted to strangle the Soviet Union at birth. He did not take a favourable view of the actions of Joseph Stalin, I'm afraid to say," Johnson continued. "The relations between me and Sergei Lavrov are considerably better than that."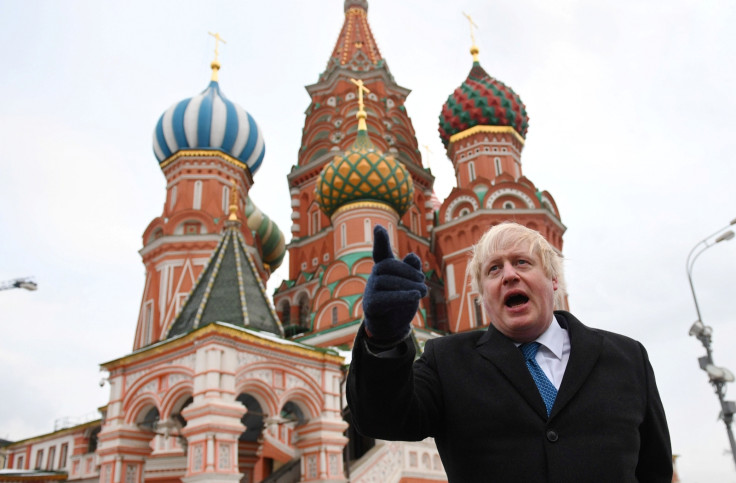 Following the meetings, the UK politician visited the Plekhanov University where he stressed the importance of freedom of speech. "When I say this, I may be accused – as I often am in my own county – of excessive frankness," he said.
While Johnson defended his "shoot-from-the-hip style" political comments, people on social media were not too pleased with the exchange between the two ministers. "Lavrov treats Boris like a buffoon," one Twitter user mentioned. "If Johnson is the best the UK has to offer yer f****d."