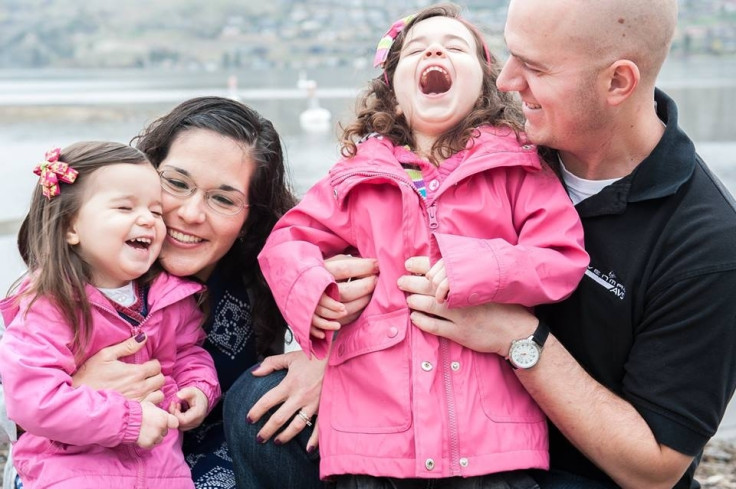 A Canadian man faces three charges of second degree murder after the bodies of his wife and their two young daughters were discovered at the family home in Kelowna, British Columbia on 19 December. Jacob Foreman is suspected of killing his wife Clara and their two daughters Karina, 8, and seven-year-old Yesenia.
According to a report by the Royal Canadian Mounted Police (RCMP), the three victims were allegedly killed sometime between Sunday and Tuesday. The authorities have decided to withhold information regarding the means by which they were murdered or Foreman's motive for slaughtering his family.
Constable Lesley Smith described the attack as an "isolated incident" but refused to reveal names, gender or relations of the victims.
CTV Vancouver reported that Foreman and Clara met in Mexico while the former was training to become a pastor. They got married there before moving to Kelowna around 10 years back.
The wife worked as a fitness instructor while Forman was a supervisor for a plumbing company. The husband has been described as a devout Christian with a leadership role at his church. Friends and neighbours were shocked by the attack and did not know that the family was in trouble in any way.
David Patchell-Evans, founder of GoodLife Fitness, where Clara worked, described her as a beloved employee.
"She touched so many lives through the classes that she taught and through all of the positive interactions she had with associates and members in our club. She will be greatly missed," he said.
Care-aid Gail Baran, who works next door to the Forman home, told Global News that the family seemed like "very nice people".
"You would never ever think that from that family. They were very down to earth people. He would go to work every day and appeared to be such a gentleman. It's a shock for all of us here," she said.
A vigil has been planned near the family home and people have been leaving teddy bears and flowers at the scene since the deaths. Clara's friends continued to express their grief in posts on social media.
"We will never understand why things happen the way they do. The choices people make. My heart breaks for the family of Clara and her precious girls," Tanya Seibel wrote. "Such a tragic heartbreaking loss for everyone. Unbearable grief. Immeasurable sadness and the unimaginable reason and the question of 'why.'"
Forman appeared in court on 21 December and was ordered to remain in custody through the trial.
"Obviously he's facing the worst possible thing he could be facing at this point in time,' his lawyer, Glenn Verdurmen told reporters outside the courthouse. "I can't really speak for him, but he's obviously holding up in court today, and I'm able to take instructions from him."