FXBVillage is a sustainable and community-based programme which delivers long term solutions to extreme poverty worldwide.
The programme provides assistance to about 80 to 100 families in impoverished areas over a three-year period, and has been doing so for the last 25 years. It provides people with training in several fields, ranging from healthcare to business. The aim is to foster a culture of self-sufficiency.
As 2014 marks the 25<sup>th anniversary of the creation of FXBVillage and the NGO FXB International, IBTimes UK has spoken with Albina Du Boisrouvray about the success of the programme, which she founded in 1989, after the death of her son François-Xavier Bagnoud (denoted here by the abbreviation FXB) - a helicopter pilot specialised in rescue operations.
"When François died in an incident in 1986, I wanted to continue doing what he was passionate about: helping others," she said. "While I was in Africa, I saw children living in extreme poverty conditions and I asked myself what can we do?"
Du Boisrouvray believes that FXBVillage - which currently operates in Burundi, the DRC, Rwanda, Uganda, Thailand, China, Colombia and India - is successful thanks to its community-based approach that simultaneously addresses all the factors that cause poverty.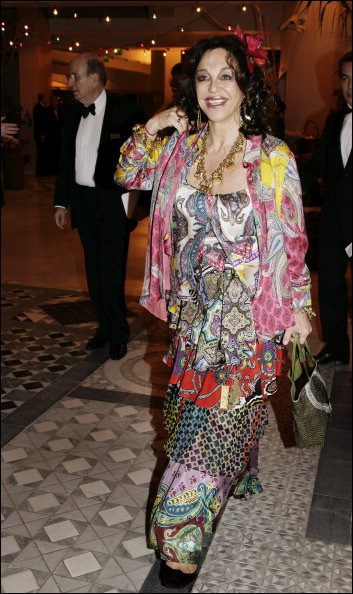 "The FXBVillage delivers the five drivers of poverty eradication at the same time; we educate families on healthcare, housing, education, nutrition and business. We also give support such as counselling," she said.
"We help families in a way that they understand that participation is the key to eradicate poverty; they have to bring their will. It's not just a one-way thing, it's a participating activity hand in hand."
Investing in children
Du Boisrouvray explained FXBVillage invests in children by empowering their families.
"Around 90% of children orphaned by AIDS live with extended and foster families," she said. "These families are often unable to cope with the costs of additional children in the home.
"It's important to help young generations not to fall in the traps of poverty such as prostitution, gangs and drug dealing," she continued. "I believe when you invest in young generations and women you are investing in the peace of the world."
Key to eradicate poverty
Du Boisrouvray believes FXBVillage is the key to eradicating poverty. At least 85% of the families within that model are now self-sufficient.
"This model is really useful. We don't provide charity. Instead, we invest in individuals to equip them with the training and resources so they can achieve lasting self-sufficiency and stability. This is why after three years these families are able to provide for themselves.
"I am trying to put together a toolkit so everybody can learn and use the FXBVillage methodology. It is a pedagogical manual which everybody - governments, NGOs and individuals who want to make changes in the world - can use."
FXB's challenges
Du Boisrouvray explained that climate change is one of the biggest challenges for families in impoverished areas to become self-sufficient.
"People in rural areas might have problems because their businesses have to adapt to the climate changes.
"Another challenge is to understand how to motivate people; for us this is not just a job, it's a much more personal thing. We have to find very committed staff able to think creatively because unexpected problems always come up.
"FXBVillage takes a lot of strength and travelling. However, it is very rewarding to see how people get out of poverty. It is really encouraging."
FXB International has launched a global photography competition to celebrate its 25th anniversary and bring FXB's mission to eradicate extreme poverty to life. For more information, please see here.