What happened between CBB's Ray J and Stacy Francis? A previous spat involved Whitney Houston...
US singer Stacy Francis has had a war of words with Kim Kardashian's sex-tape ex in the past.
They have been in the Celebrity Big Brother House for less than 48 hours, but there have already been tears and tantrums from housemates, involving Heidi and Spencer Pratt, Ray J and Stacy Francis among others.
Many viewers were left bewildered after singer Francis – who was particularly emotional after being 'edited out' by the All Star team – hinted that there was bad blood between her and Kim Kardashian's sex-tape ex, Ray J on Wednesday night's episode (4 January).
Despite Big Brother prompting Francis to reveal more details about their past grievance, the 47-year-old performer failed to provide a full explanation, leading CBB fans wondering what the commotion was about.
Following the episode, IBTimes UK decided to have a dig around the pair's supposed tumultuous history. It turns out that their rift stems from an argument over the late singer Whitney Houston.
Francis – who was visibly distressed upon meeting Ray J again in the house – hit headlines after an argument with the legendary singer just days before her 2012 death. Ray J is thought to have played an integral role in the drama, as he was said to be romancing Houston in the months before she died.
At the time of the incident, it was reported that Houston had been drinking tequila, and was pointing and shouting at Francis – sparking an angry reaction from the CBB star – though what was actually said is uncertain.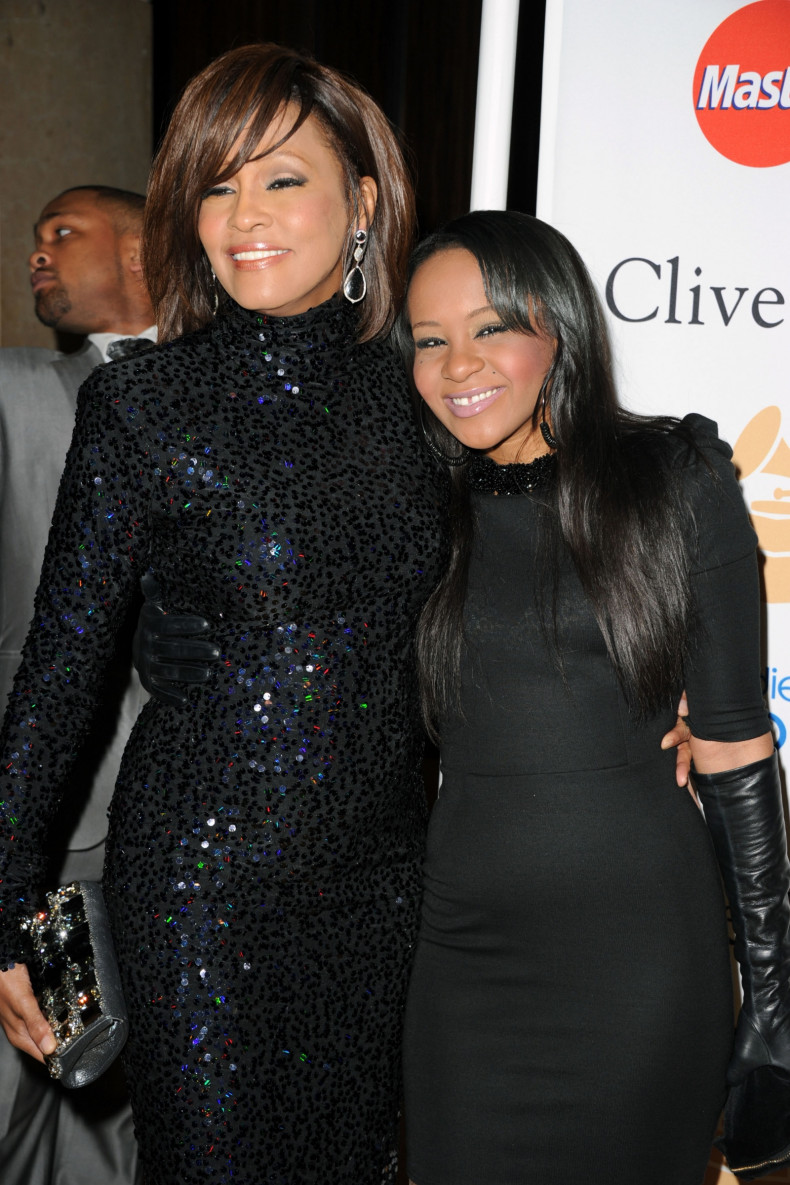 During the second episode of CBB, Francis said: "Ray J threw me under the bus. When people in America tried to make me out to be something I wasn't, he never stood up for me. I want to know why he never said anything.
"When Whitney Houston's sister Pat went on the Oprah show and said I was stalking Whitney Houston in the club, I was not, we were all standing there talking and having a good time, he knows that, he knows the events of the whole night," she added.
And though Ray J is a long-time family friend of Francis', he is thought to have left her out to dry through the situation.
She added: "He never said this is a friend of my family. I've known Ray and his family over 15 years; he never came to bat for me. I wish he had the heart to say she wasn't stalking Whitney in the club, she's a friend. It was a hard time, I lost everything," she added.
Despite Francis being distraught over seeing Ray J again, the 35-year-old rapper seemed oblivious to her feelings, cheerfully telling Big Brother in the diary room that no topic will be off limits in terms of discussion.
He said: "I'm being asked about the sex tape, am I married...I'm ready to tell everybody everything! I'm cool, I'm very respectable."
Celebrity Big Brother continues tonight at 9pm on Channel 5.