What happened to Rhys Jones? 11-year-old's murder case dramatised in ITV series Little Boy Blue
Recap of the events that lead to the schoolboy's death in 2007.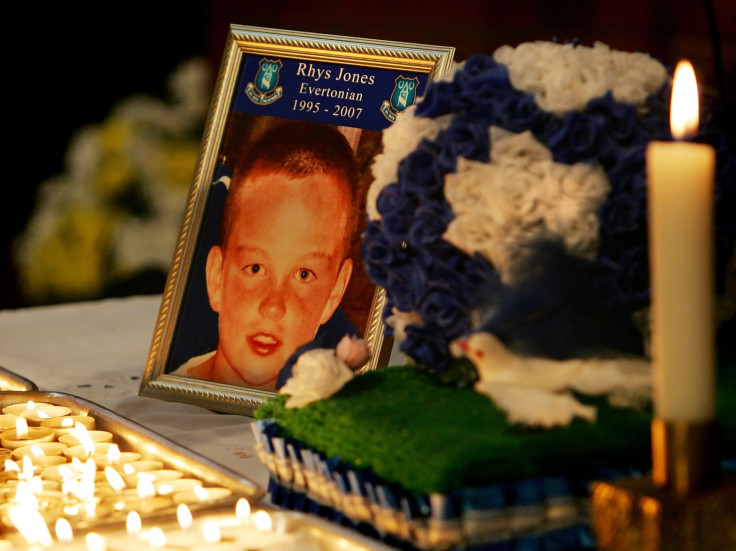 Another murder case series begins tonight (24 April) after the successes of true crime dramas including The Moorside and In Plain Sight. Little Boy Blue is based upon real events centring around the fatal shooting of 11-year-old Rhys Jones and airs its first episode at 9pm on ITV.
What exactly happened to Rhys Jones?
The schoolboy was on his way from football practice after playing for the Fir Tree Boys football club when a hooded youth riding a silver mountain bike approached, crossing the Fir Tree pub car park in the Croxteth estate in Liverpool. The killer held out a Smith 7 Wesson handgun at arm's length and fired three shots in daylight at 7.30pm.
It was originally believed that one of the shots hit Rhys in the neck. During the trial, the pathologist revealed that the bullet had entered his back above his left shoulder blade and then exited from the front right side of his neck.
Rhys was unconscious by the time his mother rushed to the scene after discovering what had happened.
Paramedics attempted to resuscitate him for one and a half hours, but he was pronounced dead at Alder Hey Children's Hospital. Following his death, Radio City launched an anti-gun-crime campaign which was backed by Rhys' parents in his name.
Aftermath
Over 300 officers and gun crime specialists were deployed in the hunt for the killer, but when Rhys' parents made a fresh appeal for witnesses to come forward on 19 September, it was a game changer. The programme led to 12 people calling into the programme, with all of them giving police the same name.
By April 2008, Merseyside police confirmed that 11 people between 17 and 25 had been arrested in connection with the case. The following day, six more males were arrested.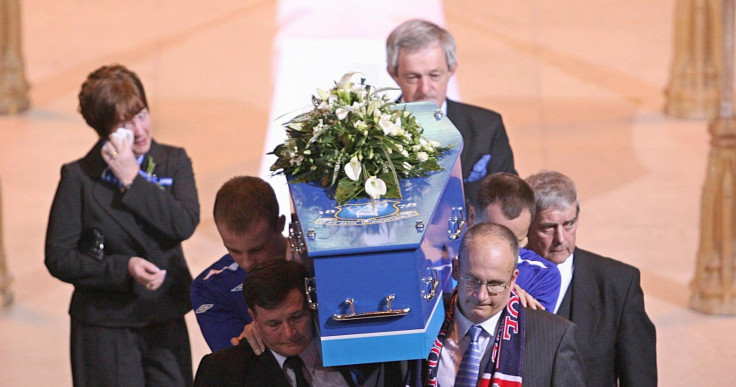 On 16 December 2008 after a nine-week trial in the Crown Court at Liverpool, a member of the Croxteth Crew gang named Sean Mercer, 18, was found guilty of murder. He was sentenced to life imprisonment and was ordered to serve a minimum term of 22 years. Other gang members including James Yates, Nathan Quinn, Boy "M", Gary Kays and Melvin Coy were also convicted due to assisting an offender.
The tragedy had unfolded as Mercer, a member of the Croxteth Crew began shooting at two members of the rival Strand Gang, while cycling past. For the two gangs it was a meaningful date, just one day before the anniversary of the murder of a Croxteth Crew member by one of the Strand Gang. But Rhys, an innocent bystander, had no idea about the feud. One of Mercer's stray bullets hit the 11-year-old.
Little Boy Blue
The new ITV series is a harrowing dramatisation of the 2007 murder and its aftermath, and is a crisp, detailed account of events written by Jeff Pope – responsible for Mrs Biggs and The Moorside.
Sinead Keenan and Brian F O'Byrne are the little boy's heartbroken parents Mel and Steve, whose comfortable and happy lives in Liverpool are torn apart.
At some points it is hard to watch scenes involving the grieving parents as they cope with the random attack and loss of their beloved Rhys, who was a devoted Everton supporter.
Stephen Graham plays the focused, dependable and thoughtful as the police officer in charge of the complicated murder hint which is clouded by deceit, conspiracy and obfuscation.
Little Boy Blue airs tonight at 9pm on ITV.
© Copyright IBTimes 2023. All rights reserved.