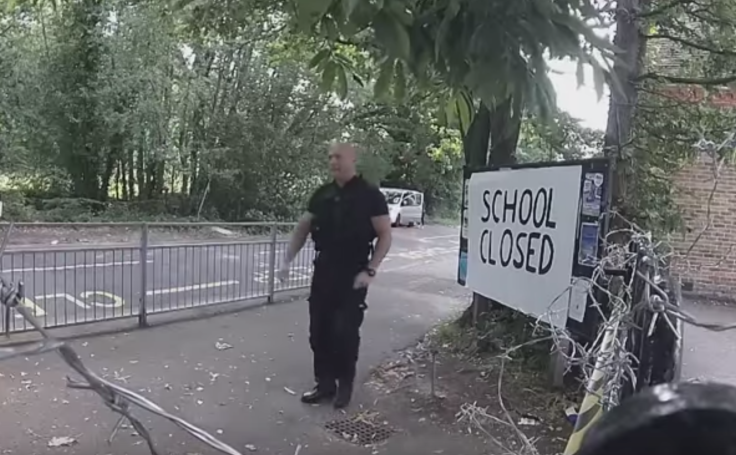 A British charity has re-enacted in Surrey scenes of hardships endured daily by people in Syria, as a sort of shock tactic captured on candid cameras to raise public awareness of the plight of those caught up in the civil war or fleeing from it.
The accompanying video published by Save The Children with the title: "What if Surrey were Syria?" shows the reaction of ordinary Britons confronted with war hardships such as empty supermarket shelves and lack of access to education and medical care.
"We wanted to highlight that for many families in Syria, the things we take for granted in the UK are often totally out of reach," Valentina Bollenback, a spokeswoman for the charity told IBTimes UK. "The public's response was a mix of anger and concern."
Save The Children said actors set up the scenarios in the Guilford area. These were stumbled upon by unsuspecting residents, whose usually irate responses were then recorded by hidden cameras. The charity said police "were on hand to safely manage the stunts".
In the opening scene, a group of parents taking their children to school are shocked to find it closed and patrolled by security forces.
"The gates were shut. I thought why can't my children go to school? I am getting emotional thinking about it," a mother told the charity. "It made me realise that we do need to be aware, and make our children aware, of what is going on."
In another clip, a Surrey resident is seen threatening to "lay his hands" on actors disguised as security forces who arbitrarily stopped an ambulance at a check-point.
The video ends with the message: "Just because it isn't happening here, doesn't mean it isn't happening."
Justin Forsyth, CEO Save the Children, said: "If the average European citizen would not stand for being cut off from food, healthcare and schooling, why should Syrian families?"
"A tiny fraction of Syrian refugees make it to Europe. The poorest, the sick and the elderly remain under siege, barrel-bombed, gassed and shot, starved of food and medicine."
More than 300,000 people have been killed in Syria since the civil war begun in 2011, according to the Syrian Observatory for Human Rights.
About 4,000 people, half of them children, have fled Syria every day this year bringing the total of refugees from the country to more than four million according to the UN.