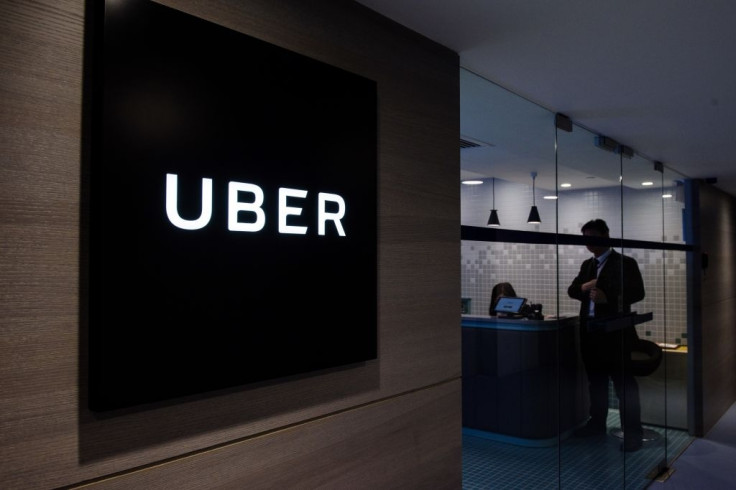 Uber has allegedly engaged in shady and potentially illegal operations including spying on and bribing foreign officials, hacking competitors and stealing trade secrets, according to a former employee. On Friday, a 37-page letter written by an attorney representing former Uber security analyst Richard Jacobs was made public in a court filing as part of the ongoing battle between Uber and Alphabet's self-driving unit Waymo.
The so-called 'Jacobs letter' marks the latest twist in the high-stakes lawsuit between the tech giants and comes at the end of a tumultuous year for Uber.
Jacobs worked as a security analyst for Uber until April 2017 when he resigned after he was demoted. While he claimed he was demoted for "raising objections to and refusing to participate in unlawful activity", an Uber manager testified that he was fired due to "performance reasons".
In a hearing this month, Uber revealed that it paid Jacobs a settlement of $4.5m (£3.37m) not to reveal his accusations against the company and slammed him as an "extortionist".
Uber said it was aware of the allegations detailed in the so-called Jacobs letter.
"While we haven't substantiated all the claims in this letter-and, importantly, any related to Waymo-our new leadership has made clear that going forward we will compete honestly and fairly, on the strength of our ideas and technology," an Uber spokesperson said in a statement.
The judge overseeing the lawsuit, William Alsup, was alerted to the existence of the letter by the Department of Justice on 22 November. It also caused the judge to delay the jury trial for a second time until February.
Waymo said Uber's "improperly withheld Jacobs Letter" exposes "the extreme lengths it was willing to go both to get a leg up on competition and hide evidence of bad acts".
While most of the names and some information in Jacobs' letter have been redacted, the letter outlines some shady unlawful activities within Uber's "ThreatOps" division.
Here are some of the eyebrow-raising allegations detailed in Jacobs' letter:
CIA-trained contractors for "foreign espionage"
The company used CIA-trained independent contractors to collect foreign intelligence in "priority locations" for Uber. Jacobs said it conducted "foreign espionage against a foreign nation" and collected details regarding its rivals' connections to political and regulatory officials and efforts to replace Uber in these markets.
Uber's secret Strategic Services Group (SSG) "frequently engaged in fraud and theft, and employed third-party vendors to obtain unauthorized data or information", Jacobs alleged.
The company's so-called Market Analytics team existed solely to acquire "trade secrets, codebase and competitive intelligence, including deriving key business metric of supply, demand and the function of applications from major ride-sharing competitors globally".
In March 2017, Uber's ThreatOps division formed a new "counter intelligence" team to identify "aggressive operations targeting Uber" and to "strike back" at rivals.
Obstruction of justice and destruction of records
The letter alleges that Craig Clark, Uber's legal director for Threat Ops, "devised training and provided advice to impede, obstruct or influence" the investigation of several ongoing lawsuits against Uber in the US.
Uber also implemented a "sophisticated" strategy to "destroy, conceal, cover up and falsify records or documents with the intent to impede or obstruct government investigations" and discovery obligations in litigation — a major ethical and legal violation. These included encrypted communications software and disappearing messaging apps, "non-attributable" computers and software and excessive use of attorney-client privilege to impede government investigations.
Spying on politicians, regulators and rivals
Jacobs accused the SSG team of "hacking" and destroying evidence related to eavesdropping against opposition groups. The team also conducted "virtual operations" such as impersonating protesters, Uber partner-drivers and taxi operators to gain trade secrets about its rivals. Additionally, it targeted raw information from politicians, regulators, law enforcement, taxi organisations and labour unions in the US, at minimum.
During the summer of 2016, Uber allegedly snuck into private WhatsApp group channels to probe other taxi groups and labour unions.
It reportedly also used SIM cards to create fake riders to impersonate customers and reverse engineer its competitors' products.
In California, it reportedly broke California law by illegally recording phone calls after allegations of sexual harassment by a former Uber employee.
Uber apparently sent multiple surveillance teams to target executives of a rival company and recorded audio and video at private events in hotels. In one instance, its contractors spied on an a private conversation between rival executives so that they could observe in real-time their reactions to the news that Uber was receiving $3.4bn in funding from the Saudi government. The letter alleges that these collection tactics were directed by former chief security officer Joe Sullivan on behalf of Uber's founder and former CEO Travis Kalanick.
Stealing trade secrets
The letter claims that Jacobs was aware that Uber stole trade secrets "from at least Waymo". He later walked back those claims during a pre-trial hearing saying he does not stand by that statement. During the hearing, he said he had just 20 minutes to review the letter before it was sent.
In an email sent to staff on 29 November, Uber's new CEO Dara Khosrowshah seemed to distance himself from the alleged behaviour detailed in the Jacobs letter.
"With regard to the allegations outlined in Ric Jacobs' letter, I can tell you that we have not been able to substantiate every one of his claims, including any related to Waymo," he wrote. "But I will also say that there is more than enough there to merit serious concern. As I hope you've seen over the past 2.5 months, I will always be fair when people admit mistakes or bring hard problems to me.
"But let me be clear: I have drawn a line. I will not tolerate misconduct or misbehavior that was endorsed or excused in the past. Period."