With illegal streams drying up at an alarming rate in the world of Kodi, online pirates looking to get their entertainment fix through unscrupulous means may have to start considering an alternative platform for on-demand TV, movies and sport.
Of those alternatives, an Android app called Mobdro has emerged as an early contender for Kodi's crown. Designed to search the internet for "the best free video streams", Mobdro isn't available from Android's traditional Google Play Store, but can be easily downloaded with a few quick steps.
But what exactly is Mobdro, and does it have a chance of usurping Kodi?
What is Mobdro?
Unlike Kodi, which is an open-source chunk of software designed to support third-party add-ons across multiple devices and operating systems, Mobdro is an Android-exclusive application that is ostensibly a streaming search engine that can tune into a swathe of live broadcasts.
Some of these - as with certain Kodi add-ons which only support legal streams - do not contain content which infringes on copyright. However, the number of Mobdro streams that feature live TV channels, movies and sports greatly outweigh the quantity of legal ones.
Mobdro lists these streams in handy categories, with the sources coming from all around the globe and in many different languages. Users can browse through the streams within the app, which can be downloaded from Mobdro's website for smartphones and tablets running Android version 4.1 and above.
Be aware - downloading and installing the APK file for the app will require you to turn off Android's external application restrictions. This is a surefire way of inviting malware onto your device if you are not fully sure what it is you are downloading.
Is Mobdro legal?
Mobdro's developers are quite keen to distance themselves from legal ramifications in the app's terms and conditions, which show up when you first boot up the app.
"Mobdro has no control whatsoever nor may it be held liable for the content or location of the streams, which shall be the sole responsibility of the pages on which they are hosted," reads the statement.
"Should the holder of a copyright consider that her/his right have been breached, she/he must address the source to request its withdrawal."
As Mobdro does not actually host the streams, this excuses the platform in the same way as Kodi.
Yet, while Kodi is built as an entirely legal platform that requires the user to specifically select copyright infringing add-ons, Mobdro has links to live, illegal video streams by default.
It's worth noting that Kodi has always openly admonished shady practices on its software, while Mobdro's team is yet to respond to inquires to UK press over its stance on piracy.
Mobdro vs Kodi: What's the difference?
Yes and no.
For a start, Mobdro presents its streams in a long, uncurated list, while Kodi's pirate extensions are often more structured in a way akin to legitimate platforms like Netflix.
The actual content that's available at any time is also a lot less nuanced, with films and TV shows streaming in compilation collections in a constant loop. Trying to find a particular film at any time would be almost impossible here.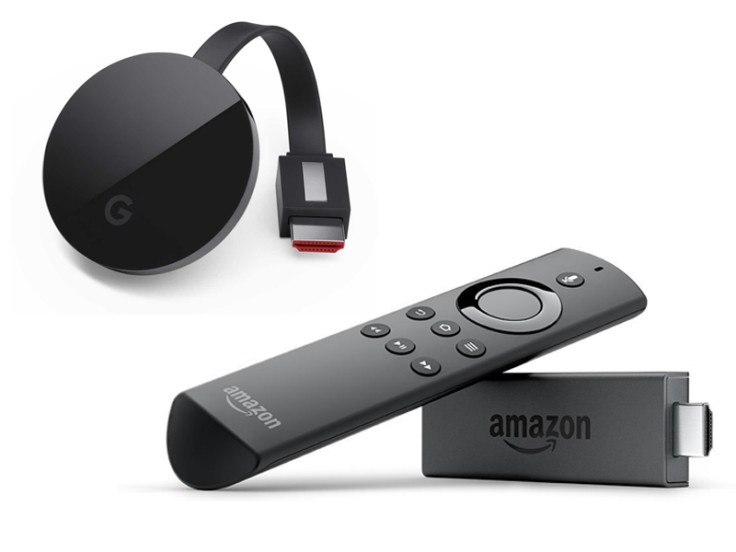 Where Mobdro could find a niche is in its live events, with some streams showing live sporting, gaming and news broadcasts that are locked behind premium subscriptions by their license holders. This is, of course, illegal, and many of the streams will not exist for long, but Mobdro's list-library format could give it an edge over Kodi here.
Unlike Kodi however, beaming the video - as well as audio channels - to a TV requires a bit of work. Support for Google's Chromecast is available, but only if you purchase the premium version of Mobdro - an option which also removes adverts and lets users download streams to keep.
Amazon's Fire TV Stick - one of the more popular choices for 'Kodi boxes' - isn't officially supported but can access Mobdro with a number of workarounds - of which one ironically uses Kodi itself as a base. Roku devices are also not supported.