What nomads wore during Biblical kings David and Solomon's era revealed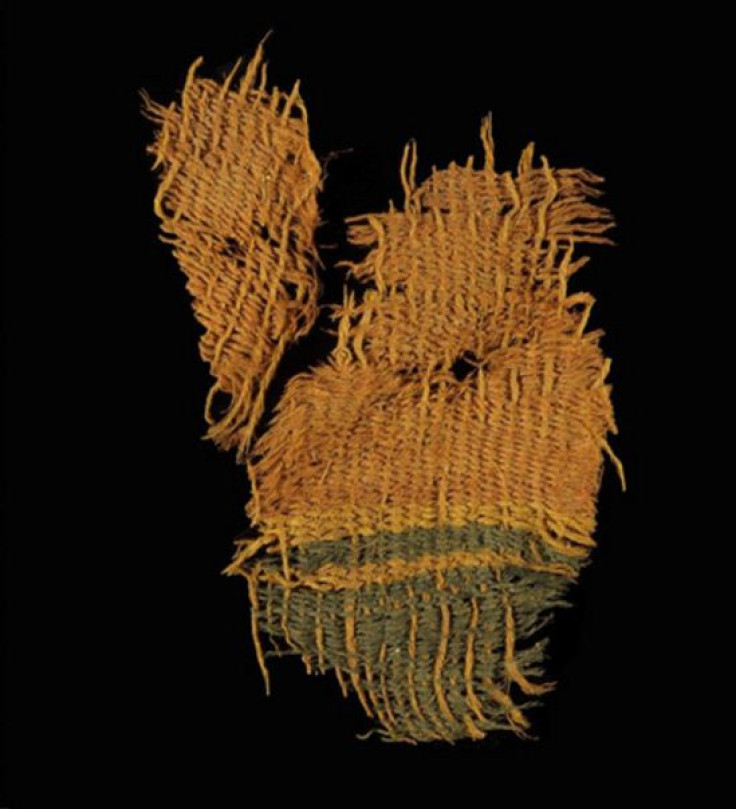 Archaeologists have for the first time discovered textiles dating from the era of Biblical kings David and Solomon in southern Israel. An extensive collection of fabric pieces was recovered from the ancient copper mines in Timna Valley, south of Jerusalem.
The 3,000-year-old ancient textiles vary in colour, design, weaving technique and ornamentation, shedding new light on the historical fashions of the Holy Land, the excavation team from Tel Aviv University said. Among the finds is a fine wool textile dyed red and blue. The decorative bands on it were weaved using the varying colours of animal hairs, the researchers noted.
"The fabrics are of a very high quality, with complex designs and beautiful dyes," excavation leader Dr Erez Ben-Yosef said in a statement. "'Nomad' does not mean 'simple'. This discovery strengthens our understanding of the Edomites as an important geopolitical presence," he said, referring to the semi-nomadic people believed to have operated the mines at Timna during King Solomon's reign (970-931BC).
Yosef said fragments of textiles that originated from bags, clothing, tents, ropes and cords were found during the excavation. Some of the pieces measure five by five centimetres in size. The fabrics were found "well-preserved" because of the arid conditions of the mines.
"We found simply woven, elaborately decorated fabrics worn by the upper echelon of their stratified society," he said. "Luxury grade fabric adorned the highly skilled, highly respected craftsmen managing the copper furnaces. They were responsible for smelting the copper, which was a very complicated process."
Researchers said most of the fabrics were transported to the area, which provides a glimpse into the trade practices of the period.
"We found linen, which was not produced locally. It was most likely from the Jordan Valley or Northern Israel," Vanessa Workman, a masters student at the university, said. "The majority of the fabrics were made of sheep's wool, a cloth that is seldom found in this ancient period. This tells us how developed and sophisticated both their textile craft and trade networks must have been," she added.
© Copyright IBTimes 2023. All rights reserved.