Scandal star Tony Goldwyn has become embroiled in his own real life drama. The actor's wife, Jane Musky, has denied allegations that the TV star is having an affair with Hillary Clinton's former aide Huma Abedin.
The cheating rumours emerged after Goldwyn, 56, and Abedin, 40, were seen enjoying a trip to Disneyland in California without their spouses. Abedin brought along her five-year-old son Jordan, whom she shares with estranged husband Anthony Weiner, while Goldwyn was accompanied by one of his two daughters, Tess Frances.
However, dispelling speculation of an affair between her husband and Abedin, Goldwyn's wife Musky, 62, told the Daily Mail: "We are all good friends. There is nothing more to it."
A source also denied talk of a romantic relationship, telling E! News: "They are very close friends and worked very closely together when Tony campaigned for Hillary [Clinton]. Tony is married and loves his wife. Tony's wife wasn't there because she is in New York working."
Goldwyn, who has been married to production designer Musky for 30 years after tying the knot in 1987, plays President Fitzgerald Grant in ABC's Scandal alongside Kerry Washington. His character has basked in an illicit affair with Washington's character Olivia Pope for six seasons despite being married to First Lady Mellie Grant.
In January 2015, Goldwyn gushed about his marriage to Musky, telling Elle: "My mother died 20 years ago, but the way my father talks about their early life – they had a very passionate relationship. And it's always a reminder to me to keep that in my marriage. We've been through our difficulties. But at the end of the day we've learned how to communicate. I have endless respect for her, so I'm never bored by my wife."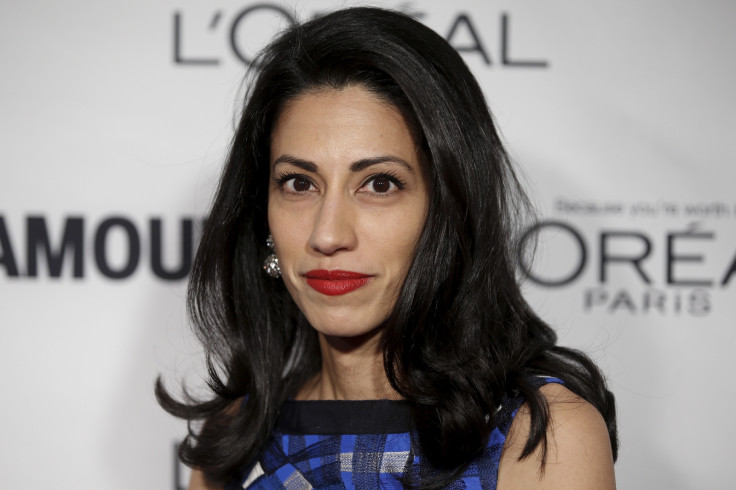 Abedin married former US representative Weiner in 2010 with ex US president Bill Clinton officiating the wedding ceremony. However, Abedin announced the couple's separation in August 2016 after Weiner, 52, became involved in a sexting and child pornography scandal. Abedin began working under the Clinton administration in 1996 and was Clinton's closest aide until the democratic lost the presidential election to Donald Trump in 2016.
In addition to his leading role in Scandal, Goldwyn will next star in thriller The Belko Experiment, which will arrive at UK cinemas on 21 April. Musky is best known for her work behind-the-scenes on Ghost, Maid In Manhattan, Hitch and Mona Lisa Smile.