What we know about lasers used to target aircraft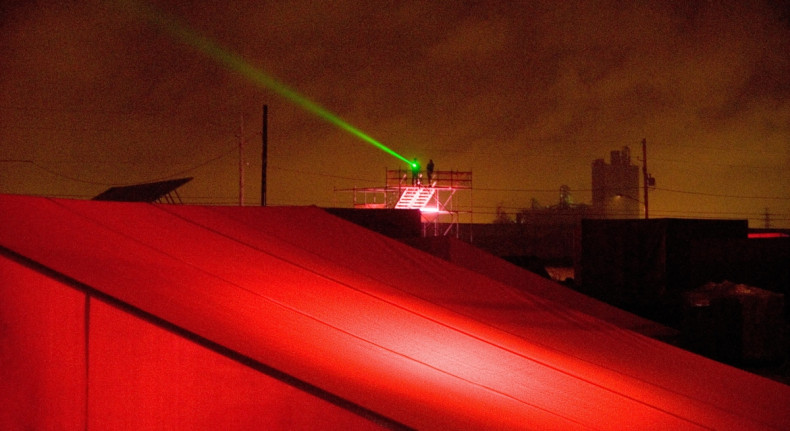 On Sunday (14 February) a Virgin Atlantic plane bound for New York was forced to turn back to London Heathrow Airport after a pilot was injured by a laser shone into the cockpit. The incident is far from isolated.
Between January 2009 and June 2015 more than 8,998 laser incidents involving aircraft across Britain were reported to the UK Civil Aviation Authority.
In response to the latest incident, which took place six or seven miles from Heathrow, the British Airline Pilots Association (Balpa) called for more to be done to tackle the use of the lasers.
Balpa's general secretary, Jim McAuslan, said: "We repeat our call to the government to classify lasers as offensive weapons which would give the police more power to arrest people for possessing them if they had no good reason to have them. This incident shows why this is becoming more and more urgent."
Four classes of laser beams
Powerful laser devices, which form a concentrated beam which can reach long distances, can be bought online for between £20 and £500. Military-strength lasers are readily available on the black market.
Lasers are used professionally as pointers in industries including construction, medicine and research. There are four kinds of laser devices commercially.
Those classed at level 3 include more powerful pointers and some home DIY products, or in physiotherapy or research. They can cause serious damage to the eyes, and should not be used by the public.
The most powerful types, Class 4 and Class 4M, need to be plugged into the mains and are used in surgery, the research industry and by the military.
Beams can damage eyesight
But when directed at the eye the concentrated beams of more powerful lasers can cause temporary loss of sight, and an after-image which can affect a pilot's capacity to control an aircraft.
In November 2015 a British Airways pilot suffered serious eye damage requiring surgery when a military grade laser was shone into the cockpit of a plane he was landing at Heathrow Airport.
Under current UK law, those found guilty of deliberately shining the device into an airplane cockpit face up to five years in jail. A number of people have been arrested for allegedly targeting lasers at aircraft in recent months, including a 45-year-old detained earlier in February who allegedly shone a green laser into the cockpits of planes flying over Kent.
In countries including the US, Australia, and New Zealand, attacks using lasers are federal offences and penalties are stringent.
If the government does reclassify the devices along the lines suggested, simply possessing powerful lasers could become a criminal offence.