Have you ever wondered what China's answer to Oscar-winning action-adventure Mad Max: Fury Road would look like? You haven't? Well fortunately, if you're someone who has started wondering since you read that question, you're in luck, because Hong Kong Cinema have just released a trailer for a film that could be just that... and it's going to the first of a series...
In the video, it's glaringly obvious that the movie – aptly named Mad Shelia – bares a striking resemblance to George Miller's 2015 film, starring Charlize Theron and Tom Hardy, but then again, the studio certainly isn't hiding the fact that that's where it got its inspiration from. It's even got 'Mad Max rip-off trailer' in its title on YouTube.
Now, visuals and themes such as post-apocalyptic, desert wastelands and high-speed car chases aren't necessarily exclusive to Mad Max. However, they are two highly recognisable aspects synonymous with the Australian / American-made franchise which debuted in 1979.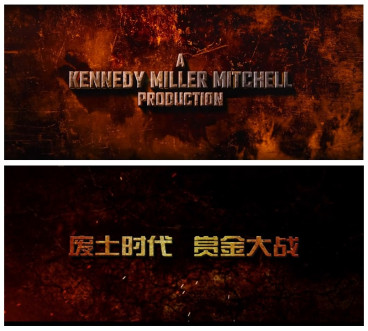 Other similarities across the two films include the font used in the titles (right), the bombastic, over-bearing electronic rock soundtrack and costuming. It's quite difficult to tell what the exact plot of Mad Shelia will be – from the short clip – but if the explosions and violence are anything to go on, it will be pretty much mirroring the death race that Mad Max: Fury Road centred on.
The movie is not currently intending to be released in cinemas and will instead be available to watch online via Tencent Video streaming service, which is only usable for residents living in mainland China. Supposedly, it will be uploaded to the platform on Friday 25 November.
Interestingly, Mad Max: Fury Road was never officially released in mainland China. According to publications such as Forbes and ScreenDaily, while it was submitted to the country's State Administration of Press, Publications, Radio, Film and Television, it was rejected and was never shown there.
For more entertainment news follow A-List on Twitter @Alistinsider