As President Donald Trump continues to push his agenda for stricter immigration laws in the US, the media has turned its focus a little closer to home — on his own immigrant in-laws.
Attention was drawn to First Lady Melania Trump's parents, Viktor and Amalija Knavs, after they were spotted at the White House, Mar-a-Lago and Trump Tower over the past year.
Trump has been vocal about his criticism of "chain immigration", through which relatives can obtain immigration visas sponsored by family members who have become US citizens. But now, many are suggesting that the president is being a hypocrite considering the Knavses may have used the same kind of visa to stay in the country.
The Washington Post attempted to learn about the Flotus' parents' immigration status from the White House itself but was stone-walled.
"I don't comment on her parents, as they live private lives and are not part of the administration," Stephanie Grisham, spokeswoman for the first lady told the newspaper. Other reporters were also unable to get an answer. "I'm not going to get into specific cases," a White House official told reporters on Wednesday (14 February).
Some reports claim the Knavses have been in the US since the mid-2000s in order to help their daughter take care of her 11-year-old son Barron Trump. In June 2017, Politico claimed that the grandparents spent most of their time at Trump Tower in New York with their grandson.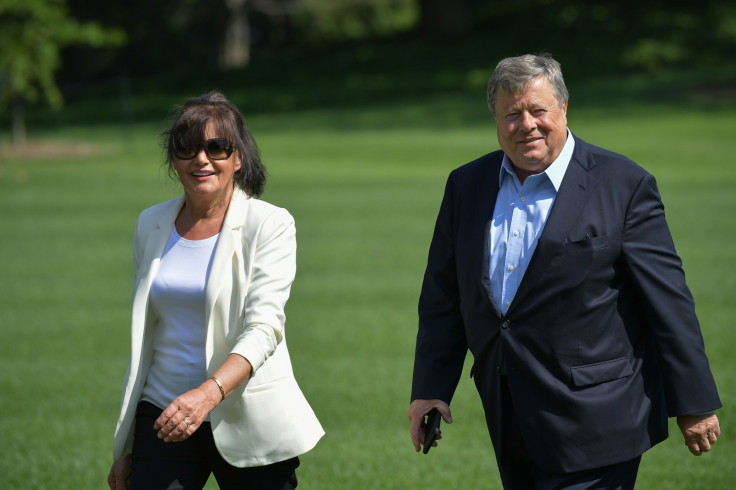 With no word from the White House itself, there is only speculation regarding the status and the Post spoke to experts for certain possibilities.
The most likely option is that the Knavses are using an IR-5 visa to stay in the US. According to the US Department of State, this allows "parents of a US Citizen who is at least 21 years old" to move to the country.
"If I were advising Trump, Melania's parents would be admitted as immigrants as the immediate relative of a United States citizen if they were planning on moving here permanently, especially given the fact that there is talk to eliminate this basis for immigration," Matthew L Kolken, a Buffalo immigration attorney opined.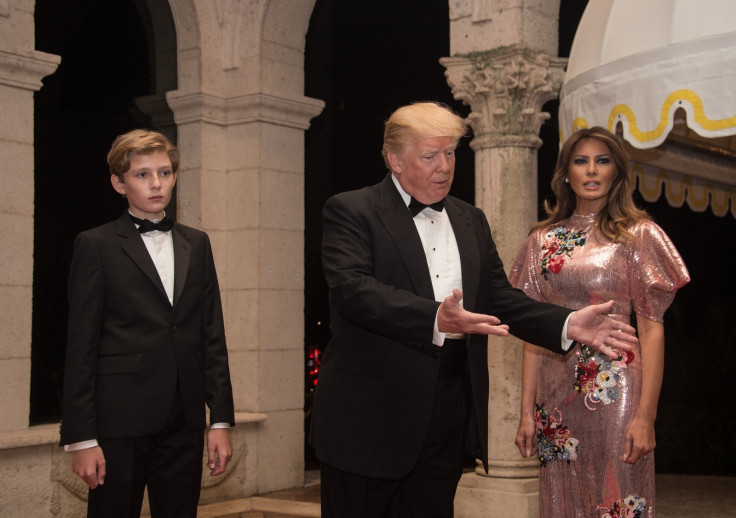 The Trump administration's immigration proposal, if implemented, will increase restrictions on spouses and minor children of citizens and permanent US residents from getting the same type of visa.
Another possibility is that Melania's parents entered the country on tourist visas given that they are not working but simply present in the capacity of grandparents. A third option, one supported by Kolken, is that of humanitarian or significant public benefit parole.
The US Citizenship and Immigration Services website explains that "parole based on significant public benefit includes, but is not limited to, law enforcement and national security reasons or foreign or domestic policy considerations".
Kolken believes that he would have chosen to bring the parents into the country under this criterion and later apply for green cards.
When the Post approached Grisham with these possibilities the spokesperson dismissed them without any further explanation. "None of those options apply," she told the reporter.
The administration's choice to remain mum on the subject has only triggered additional questions, including those about the First Lady's own immigration status which has been under scrutiny since Trump first took his stand against current immigration laws.
Melania's father was a a former member of the Yugoslav Communist Party and worked as a driver for the mayor of his home town, Sevnica. Her mother was a pattern designer at a textile factory.