After The Sun announced it had won a campaign to get the UK's "iconic" (their words, not ours) blue passport back after Brexit, it became clear that not everyone supported the idea – especially young people who did not remember its existence in the first place.
The right-wing newspaper demanded the blue passport's return, after it was "enforced" on the UK by the EU in 1988. Immigration Minister Brandon Lewis told The Sun: "One of the most iconic things about being British is having a British passport."
But it was pointed out that the ability of many people to afford a holiday looks to become more difficult after the UK leaves the European Union, making the fuss about passports rather pointless to many.
Brexit analysis from the Centre for Economic Performance recently found that the living standard of every income group in the UK would decrease after Brexit, with those on middle incomes suffering slightly more proportionately than the richest and poorest households.
This is due to the increase in prices of transport, which could go up by as much as 7%, alcohol (7%), food (5%) and clothing (4%).
Among the backlash to the blue passports on Friday morning, as the subject began trending on Twitter, some people began to realise this sinister fact – plus the fact that travel between the 27 countries in the EU will no longer be unlimited and queues at the borders will be longer.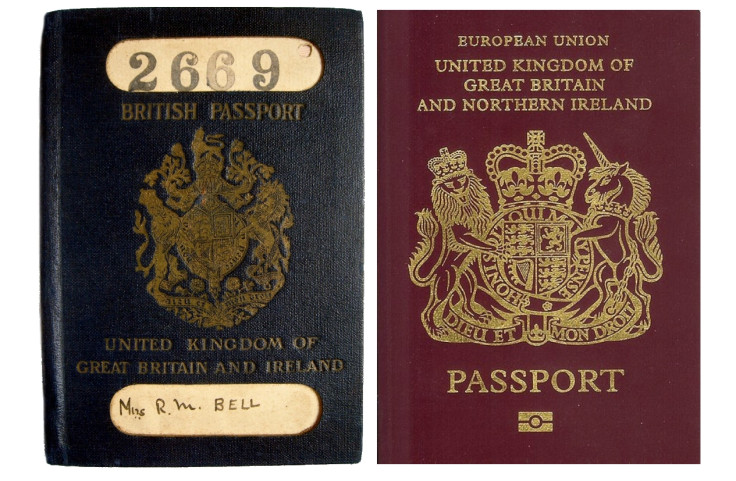 David Allen Green, a law and policy commentator, tweeted: "Wait till they find out what passports are used for." Stuart Lingard replied, jokingly: "It would be unpatriotic to use them for actual travel."
Composer Nick Harvey said: "I've just heard about the blue passports. I'm so thrilled that with my new blue passport I'll be unable to travel freely through 27 neighbouring countries. Great news."
And law lecturer Paul Bernal said: "At least we'll be able to discuss how wonderful our new Blue Passports are whilst we wait the extra hour or two in the queues at the borders."
NHS Million, a group of NHS staff campaigning to protect the service, pointed out the campaign's questionable priorities, saying: "Our NHS is on its knees, yet the most popular newspaper in the country spends its time campaigning to change the colour of our passports. The Sun really is a complete joke."
And young people were pointing out they had never even heard of blue British passports before this year. Tom Cleaver tweeted: "It's difficult to imagine a clearer illustration of the fact that the young are being marched into a future they don't want. I'm not even that young any more and until this year I had absolutely no idea that passports used to be blue."
Twitter user Joseph said: "Half of us don't remember passports being blue so in 20 years time will the Brits (if the UK still exists) revert back to maroon for us sentimental folk?"
See some more reaction below: