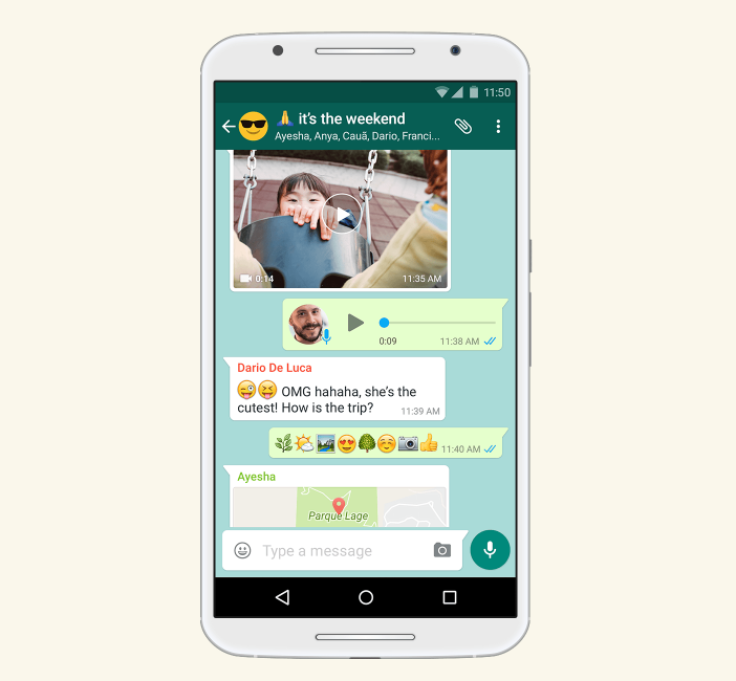 It's finally happened. WhatsApp has introduced one of the most sought-after features to the messaging app – GIFs. That's right, in its latest iOS update you can now enhance and enlighten inane chats through the medium of short, looping video clips. Cue the LOLs.
GIFs have already been supported by rivals apps iMessage, Snapchat and Google's Allo and they've been around for years helping internet users punctuate posts with clips to comical effect. Now, albeit a bit late, the ability to create your own clips comes to WhatsApp and it could be a game-changer. Since a GIF is worth a thousand words here's one to express how we feel about the news.
The app's one billion users can now create their own GIFs, choose from their video libraries, Live Photos as well as paste in GIFs from libraries such as Giphy. Here's how you can give your chats the gift of GIF.
How to send GIFs on WhatsApp
You'll need to have the latest version of WhatsApp for iOS (2.16.15) installed. From there enter a chat and tap the plus symbol next to the text entry box and select your photo and video library. You can shoot your own clips or choose from your camera roll and it'll allow you to send them as GIFs as long as they're six-seconds or less in length. Longer clips you'll need to edit down to use. Selecting one of these clips will present an icon in the top right hand corner letting you choose whether to send as a normal video or looping GIF, tap GIF. You can then add text if desired and then hit the send button.
Apple's Live Photos can also now be sent in GIF form. To do this select a photo from your library as you normally would but with a 3D Touch compatible iPhone hold down the image and as it enlarges swipe upwards to reveal the 'select as GIF' option.
GIF support for Giphy et al
WhatsApp can now support GIFs copied from the internet or from third-party apps. If you have popular libraries such as Giphy installed on your phone all you need to do is find the clip you want in that app and tap the share button (this is found by tapping the three dots under the clip) and selecting WhatsApp from the list. Here you can paste it into recent chats or to anyone in your contacts library.
Installing a GIF keyboard on WhatsApp
Alternatively, if you want another workaround to inserting GIFs into WhatsApp chats you can install a GIF finder keyboard. Sadly, the update doesn't integrate a native GIF search library as seen in the likes Facebook Messenger, which lets you find clips straight from the keyboard. What you'll need to do is install an app like Giphy Keys. You'll have to go to your phone settings, then go to General > Keyboard > Add Keyboard > Select your downloaded GIF keyboard app. Back in WhatsApp you'll see a globe icon, tap this and from here search for a clip – all without having to leave the app.
This update has currently only been rolled out for iOS. Android support is expected soon but no date has yet been mentioned.