Former First Lady of the US, Michelle Obama, has confessed she warned Former President Barack Obama that she would find 'another guy' if he doesn't change his preference of corresponding via letters as opposed to phone calls.
When Michelle Obama was travelling, she informed former POTUS, Barack Obama, her then boyfriend, that "he'd better get comfortable with the phone." She didn't like the fact that he was more comfortable with letters, rather than a phone conversation, reports Express.
"I announced: If I'm not talking to you. I might have to find another guy who'll listen," former FLOTUS revealed to the readers of her best-selling autobiography, "Becoming". The 55-year-old later clarified in the book, "I was joking but only a little. And so it was that Barack became a phone guy."
The former first lady in her autobiography also talks about the tough phases in their 27-year-old happily wedded life. The mother-of-two admitted that the couple attended joint counselling sessions, to sustain the strength in their marriage.
She also said she opened up about the bumps in her marriage in the hope that young couples would understand that "marriage is work". In an interview with CBS host Gayle King, she explained why she and her husband couldn't be role models, if they didn't tell people the truth.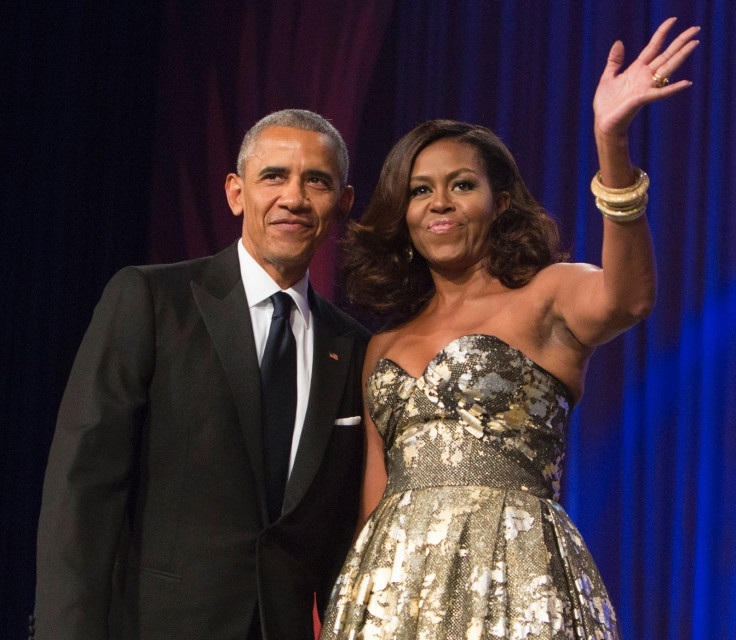 "Young couples think that all they see of us is the fist bump and the love and I'm looking adoringly at his speeches. And my view is that we can't be up here as role models and not be telling people the truth about life and relationships. Marriage is work. Marriage is hard," she said.
The best-selling author's marriage with Barack Obama is idealised by many. She said when you have a partner whom you love and respect, life's journey becomes worth. All this, when together you go through all the hard times, the highs and lows and the ups and downs.
In her autobiography, she said how she once told POTUS they had nothing in common during their trip to Nairobi, to meet his sister. This was much before the now power couple got married. Michelle Obama hasn't revisited Kenya ever since.
Barack Obama's father, Barack Obama Senior was born in Kenya in 1936. He had two children from his first wife, Kezia Aoko -- Malik Obama and Auma. Meanwhile, POTUS was his only child with second wife, Ann Dunham.