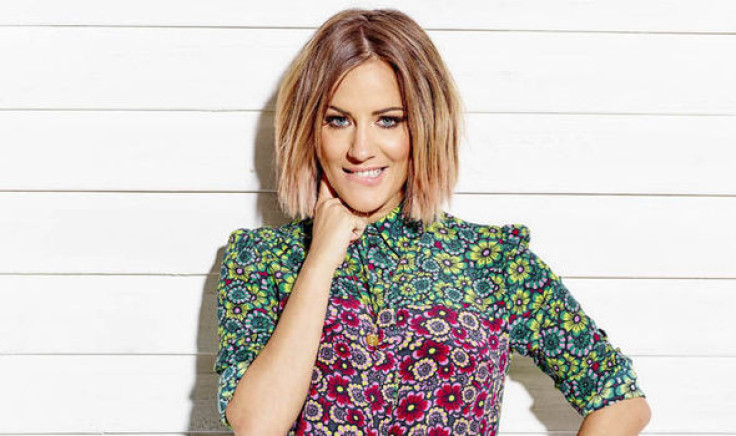 Caroline Flack's consistent absence on Love Island has prompted viewers to speculate that she has been axed from the programme.
The 36-year-old TV presenter has been notably missing from the ITV2 reality dating show as it launched into the eviction stages, in contrast to her regular appearances right throughout the first series.
Viewers has assumed they would be seeing more of the former X Factor presenter seeing as she regularly expresses huge excitement for the show via her social media accounts, but she has failed to appear in more than two of 30 episodes over the past few weeks.
Flack fans have been speculating the cause of her disappearance, with many asking where she is on Twitter and Instagram and leading some to claim she has been fired from the show.
After a slew of no-shows, viewers expressed their bewilderment about Flack's role on Love Island after Tuesday night's (28 June) instalment, with one writing: "Does Caroline Flack actually do anything this series aside from the credits at the start #LoveIsland" and another citing: What does Caroline flack actually do on #LoveIsland all i see is her saying "this summer its survival of the fittest" in that annoying voice" among similar comments.
Despite being the face of the Love Island adverts when the show returned for series two and fervently promoting the show on her personal social media pages, Flack's absence has been a mystery. And after it was reported earlier this year that she and co-host Olly Murs had been given the boot from the X Factor, it's no surprise that viewers are wondering.
The lack of presenter became more poignant as newcomer Oliver was sent home after being voted out by the remaining contestants – with those in the villa receiving the news by text once again – a new feature that has been prominent in the 2016 series.
Flack – who was spotted at Glastonbury Festival over the weekend with Irish presenter Laura Whitmore – has hinted of her return to the show on social media.
She wrote on Twitter: "Landed in the land of love .... @LoveIsland are you ready" before retweeting a slew of posts announcing her comeback. She also Instagrammed a shot of herself on a plane with a snapchat caption stating: "Taking off. Mostly excited about eating Ruffles and seeing Terry's tan... [sic] [sic]".
Meanwhile, Flack better watch out as TOWIE star and This Morning's entertainment reporter Ferne McCann is eyeing up her job. While presenting her showbiz news round-up, she was asked whether she would consider a slot on the celebrity version of the show, replying with: "Probably not. Although I'd like to present it!
"Caroline Flack is incredible. She's definitely someone I aspire to be like. (Presenting) is what I wanted to do as a kid and I've learned so much at This Morning," she added.
Love Island continues on Wednesday (29 June) at 9pm on ITV2.