Where to watch President Donald Trump and UKIP's Nigel Farage at CPAC
US president and Brexit champion to appear at annual conference for conservative ideas and activism.
On 25 February, US President Donald Trump is set to deliver a speech of appreciation for the support of conservatives at their annual conference for activists after he shook up the Republican Party in the 2016 election.
"This is the room where he got his launch," said Trump's chief strategist Steve Bannon during a talk at the Conservative Political Action Conference (CPAC) on Thursday (23 February). Trump "understands, at CPAC there are many, many, many voices," the White House chief strategist said, ahead the president's early Friday morning address.
Over the past six years Trump has been both cheered and booed at the CPAC convention, which got its start in 1973, and serves as a platform for ideological activists. Trump has also rejected a speaking slot at the conference in the past.
When the former Democrat appeared at the conference in 2011 – having officially changed his party registration to Republican in 2009 – the crowd laughed at and booed some of his ideas.
The conference appears to be more inviting this year. Trump's speech follows talks by other senior members of his administration, including Vice President Mike Pence, White House chief of staff Reince Priebus, and Secretary of Education Betsy DeVos.
In a talk on 24 February, Counselor to the President Kellyanne Conway said that CPAC this year is becoming the Trump show and should change its name to "TPAC."
"Every great movement ends up being a little bit sclerotic and dusty after time," Conway said of US conservatives, adding Trump "went right to the grass roots and brought you along." Trump's message, she said, "seems to be very resonant with CPAC" and that "he's a first candidate of his type."
Pro-Brexit British politician Nigel Farage will speak a few hours after Trump. The European Parliament MEP will likely draw a connection between the populist movement in the US and those taking place in Europe.
Here's the lineup for the livestream Thursday 23 February:
Donald Trump, US President , 10:10 am EST/3:10 pm GMT
Nigel Farage, UKIP MEP , 11:55 am EST/4:55 pm GMT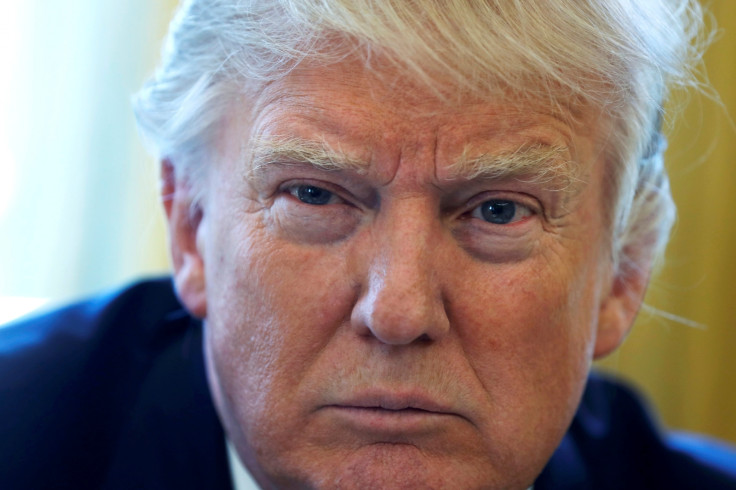 © Copyright IBTimes 2023. All rights reserved.