Golovkin 'unsatisfied' as plans for immediate rematch with Canelo Alvarez is in the works
The two fighters fought to a split-decision draw on 16 September.
Dallas or New York are said to be expected locations for a rematch.
Middleweight champion Gennady Golovkin was left with a sour taste in his mouth after his highly-anticipated fight with Canelo Alvarez on 16 September in Las Vegas resulted in a draw.
The duo finally fought in a boxing match that was two years in the making as the title bout met all expectations until it was time for the judges' scorecards.
While "GGG" and many others felt he had edged the fight, judge Adelaide Byrd scored a controversial 118-110 for Canelo which ultimately resulted in a split-decision draw, leading to a barrage of criticism for the female judge.
Golovkin's promoter Tom Loeffler has now revealed that the Kazakh, who was already frustrated with the result, wants an immediate rematch, ideally before Canelo's preferred return date of May 2018.
"Gennady wants to fight before May but, if they commit to a rematch, we'll have to see if that makes sense," Loeffler told Sky Sports. "We can't put Gennady's career on hold but [a rematch] is the priority."
"Gennady wants a rematch because this left an unsatisfied taste. Canelo said he won't fight until May but we have to see if he wants a rematch."
While the Golovkin camp are open to fighting in Nevada again, they are likely to be more selective about the officials following Byrd's decision, with Loeffler claiming Dallas or New York could be potential locations for a rematch.
"If there's a rematch Dallas should be at the top of the list," Loeffler added. "But Madison Square Garden made an offer [for the first fight] that would have been a record gate for New York."
"After seeing the tremendous atmosphere at Wembley Stadium [for Anthony Joshua-Wladimir Klitschko] I was always a fan of going to the AT&T Stadium [in Dallas] where we could have sold 100,000 tickets."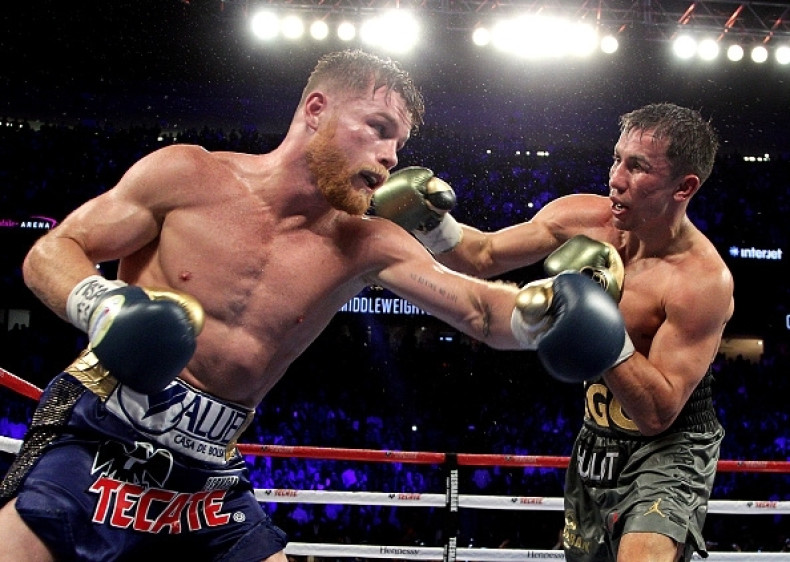 Meanwhile, Golden Boy Promotions president Eric Gomez has revealed that Canelo has three weeks to exercise his rematch option, adding that a sequel looks to be the likely option.
"I had conversations with [Golden Boy CEO] Oscar [De La Hoya] on Sunday and Monday, and we feel that's the best thing to do, to go straight into a rematch," Gomez explained.
"Regardless of what the contract says, everybody is interested in the rematch, so it's just a matter of us sitting down and talking."
Loeffler echoed Gomez's comments as he believes the two middleweight fighters owe the fans a rematch.
"Fans are demanding the rematch," Loeffler stated. "They want a clear winner, which we thought was GGG. But I think Gennady and Canelo owe the fans the rematch and, frankly, for the sport of boxing to right to the bad decision we saw last Saturday."
"So I'll sit down with Eric. We had a preliminary conversation to touch base, and HBO definitely thinks we need to do an immediate rematch. They feel the event is red hot and everybody is talking about it. With the ticket sales and the projected numbers for the pay-per-view, and also how great of a fight it was, they all make it obvious to do a rematch.
"We are definitely open to it. It's owed to the fans and owed to the sport that the rematch should happen."