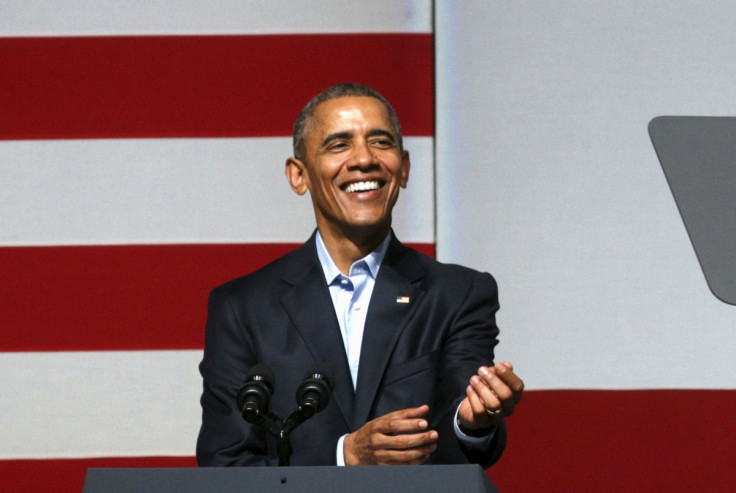 The White House, backed by US President Barack Obama, has come out strongly in support of a proposed rights bill that will ensure a federal measure outlawing discrimination based on sexual orientation. The Equality Act seeks to update the 1964 Civil Rights Act to provide homosexual Americans with lasting protection against discrimination in employment, housing, education and other areas.
"The administration strongly supports the Equality Act. That bill is historic legislation that would advance the cause of equality for millions of Americans. We look forward to working with Congress to ensure that the legislative process produces a result that balances both the bedrock principles of civil rights and the religious liberty that we hold dear in this country," said White House spokesperson Josh Earnest on Tuesday (10 November). The announcement came on the same day Obama became the first US president to be photographed for an LGBT (Lesbian, Gay, Bisexual and Transgender) publication, appearing on the cover of OUT100, beneath the headline "Our President."
Human Rights Campaign (HRC), the nation's largest LGBT civil rights organisation welcomed the statement and called for the Congress to take swift action. "The unfortunate reality is that, while LGBT Americans can legally get married, millions remain at risk of being fired or denied services for who they are or who they love because the majority of states still lack explicit, comprehensive non-discrimination protections. By endorsing the Equality Act, the White House sent a strong message that it's time to put the politics of discrimination behind us once and for all. Now it's time for Congress to act," said HRC president Chad Griffin.
According to an earlier HRC report, there are roughly nine million LGBT people in the US and more than 650,000 same-sex couples. However, there is no federal law that protects these individuals from employment discrimination. As for the states, there are no laws in 29 states that explicitly prohibits discrimination based on sexual orientation. Transgenders face the worst treatment as even in gay-friendly places like New York and New Hampshire, there are no state-wide laws that ban discrimination against them. One could potentially get fired for being gay and it would not be illegal in many states like Nebraska, Ohio, Mississipi, Texas, Tennessee and many more.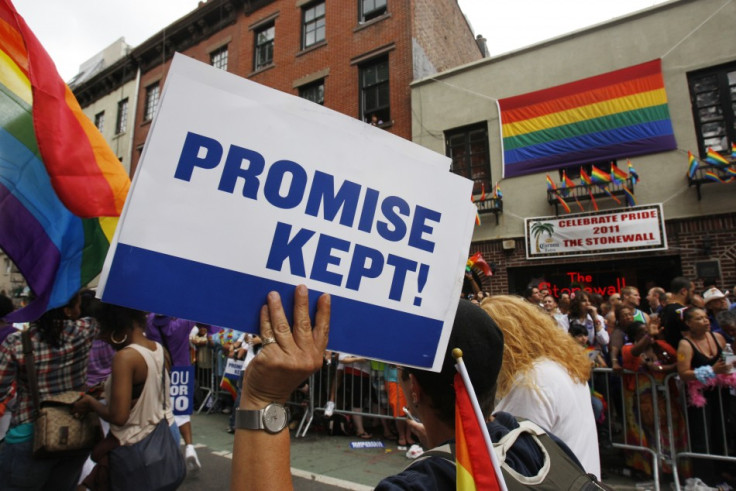 Congressional approval challenge
When the Supreme Court in the US declared in June that same-sex marriages are legal, many were not happy with the decision. Getting Republicans on board, particularly, to pass the law will be an extremely tough challenge as many in the party have expressed dissatisfaction over the law.
In August, the Republican National Convention had passed a new anti-gay resolution, supporting a law that would actively permit discrimination against gay people. The GOP's national body threw its weight behind the 'First Amendment Defense Act' – a law that would prioritise religious 'freedom' above laws protecting LGBT people.
Last week, Republicans Mike Huckabee, Bobby Jindal and Ted Cruz were guests of honour at a "religious freedom" event led by controversial Colorado pastor Kevin Swanson who preaches that homosexuality should be punished with death. In fact, Cruz was among those who were not too happy about the same-sex marriage act. When the Supreme Court made the law of the land in June, Cruz urged states to ignore the legislation.
Houston became the largest city in the US not to protect LGBT people from discrimination. Last week, it rejected an ordinance that would have barred discrimination against gay and transgender people after opponents said it would allow men disguised as women to enter women's restrooms.