The White House is planning a meeting between Donald Trump and the Pope
The pair disagreed on areas such as immigration during the election campaign.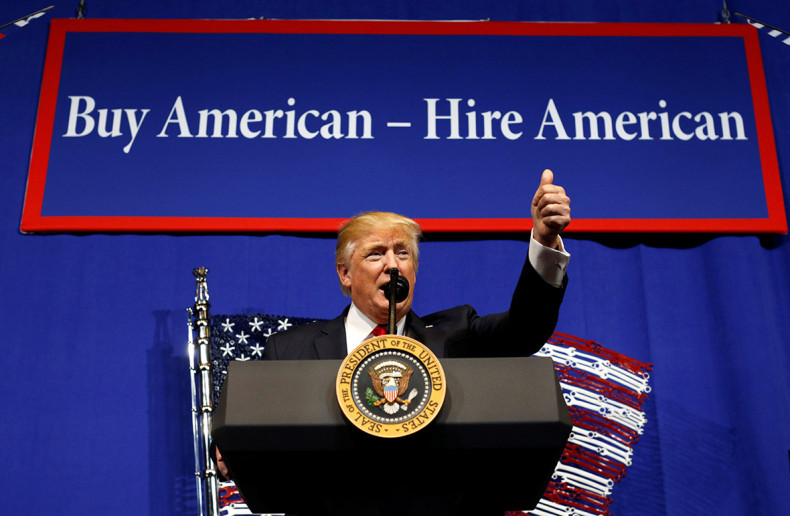 The White House has raised the chances of a meeting between Donald Trump and Pope Francis when the president visits Italy next month.
Although no concrete plans have been finalised, the pair who have criticised each other over the past year, could meet when Trump visits in May.
"We will be reaching out to the Vatican to see if an audience with the pope can be accommodated," White House spokesman Sean Spicer said. "We would be honoured to have an audience with his holiness."
Vatican spokesman Greg Burke said Pope Francis would welcome a request for an audience and do his best to ensure it happened.
"As of the end of last week we had not had an official request for an audience but for sure we would welcome it," Burke told AFP, adding that he did not anticipate any scheduling clashes which could prevent a meeting taking place around the dates Mr Trump is due to be in Italy.
Mr Trump is scheduled to participate in the G7 summit of leaders on May 26-27 in Taormina, Sicily. Prior to that, he is expected to attend a Nato summit in Brussels.
World leaders who visit the Pope normally give several months' notice, but this would be just a few weeks should a meeting go ahead.
The pair sparred on social media during the election campaign in 2016, with the two expressing their stark differences when it came to areas such as religion and immigration.
"Anyone, whoever he is, who only wants to build walls and not bridges is not a Christian," Pope Francis told journalists, responding to a question about the real estate mogul's anti-immigrant stance.
Mr Trump retorted: "For a religious leader to question a person's faith is disgraceful."
On a visit to Mexico in February 2016 Francis held an open-air mass on the US-Mexico border, where he described forced migration as "a human tragedy."
When he was sworn in as president on 20 January, Pope Francis offered his "cordial good wishes" and hoped that Trump would be granted "wisdom and strength in the exercise" of his office.