Pope Francis has sent a letter to newly-sworn-in President Donald Trump to congratulate him on the occasion of his inauguration. In it he wished both the Trump family and America "every material and spiritual prosperity" and expressed hopes that "America's stature [will] continue to be measured above all by its concern for the poor" under the new leadership.
"God will grant you wisdom and strength in the exercise of your high office," the Pope's letter read. "At a time when our human family is beset by grave humanitarian crises demanding farsighted and united political responses, I pray that your decisions will be guided by the rich spiritual and ethical values that have shaped the history of the American people and your nation's commitment to the advancement of human dignity and freedom worldwide.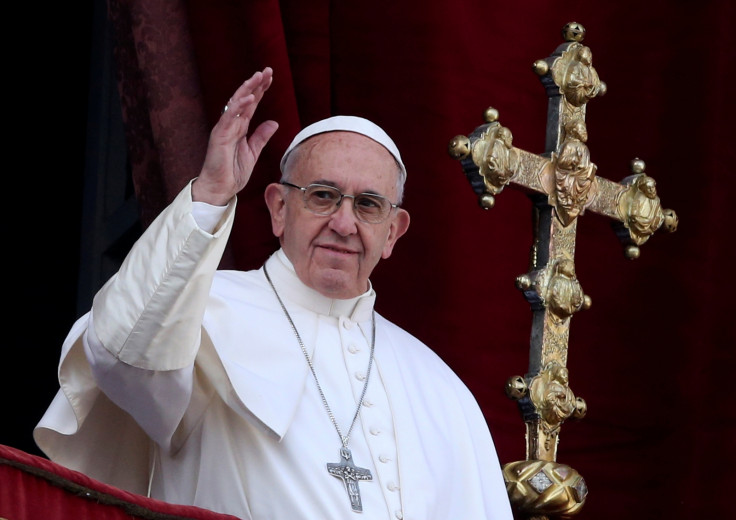 "Under your leadership, may America's stature continue to be measured above all by its concern for the poor, the outcast and those in need who, like Lazarus, stand before our door," he added.
The Pope's letter and wishes come close to a year after he criticised Trump for his plans to build a wall along the US-Mexican border. "A person who thinks only about building walls... and not of building bridges, is not Christian. This is not the gospel", he told reporters on a flight from Latin America in February 2016.
He said he did not want to influence who American Catholics voted for, but continued to express his strong opinions of the then-presidential candidate. "I say only that this man is not Christian if he has said things like that. We must see if he said things in that way and in this I give the benefit of the doubt," he explained at the time.
Trump in turn lashed out claiming that the Pope had been convinced by Mexico that he was "not a good guy".
"If and when the Vatican is attacked by the Isis, which as everyone knows is Isis's ultimate trophy, I can promise you that the pope would have only wished and prayed that Donald Trump would have been president," Trump said in a speech last year.