White House reticent to confirm exactly how much golf Trump plays
President has attended his golf courses six times since inauguration less than a month ago.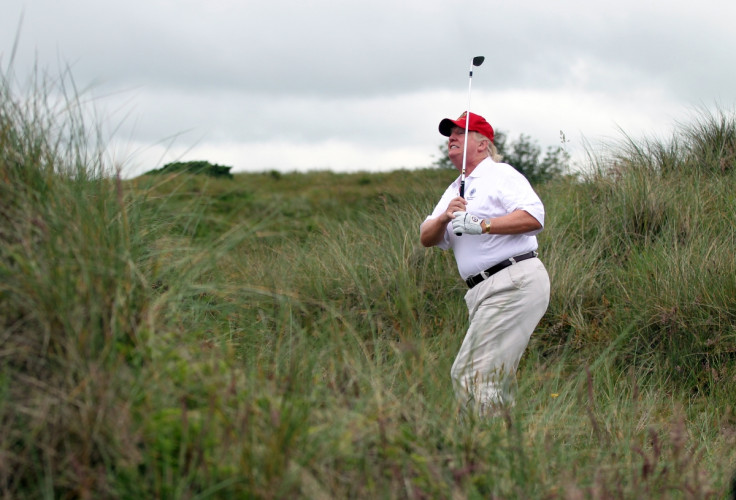 After close to a month of an administration that many consider sub-par, Trump has been taking time out to play a few holes on one of his many golf courses - but the White House doesn't seem to want to be particularly forthcoming about just how much time the President is spending on the links.
Some have suggested that the reluctance of presidential aides to admit just how long the president spends on the course could be due to how vocally critical Trump was in the past of his predecessor, Barack Obama's golfing breaks.
CNN reported that Trump has visited two of his golf courses in Florida six times since his inauguration less than a month ago. Though it's uncertain how many of those times Trump actually played, a recent trip saw the White House change its story after a golfing companion contradicted it.
Deputy White House Press Secretary Sarah Huckabee Sanders told reporters on Sunday that Trump had "played a couple of holes" in the morning, along with a couple the day before. That was until professional golfer Rory McIlroy was found to have joined Trump on the course and told a sports blog that they played a full 18 holes.
Sanders then backtracked, saying the president had "intended to play a few holes and decided to play longer".
Trump was vocally critical of the amount of golf that Obama played while he was the president. "Can you believe that, with all of the problems and difficulties facing the U.S., President Obama spent the day playing golf? Worse than Carter" was just one of his tweets.
Though maybe it's the president's swing that's the main concern. According to McIlroy, on the golfing blog No Laying Up, Trump shot 80 on a 72 par course. "He's a decent player for a guy in his 70s!" McIlroy said.
© Copyright IBTimes 2023. All rights reserved.