White House says Trump is fighting for issues raised in Jimmy Kimmel's emotional speech
Chat show host with ill baby son spoke out in support of Obamacare.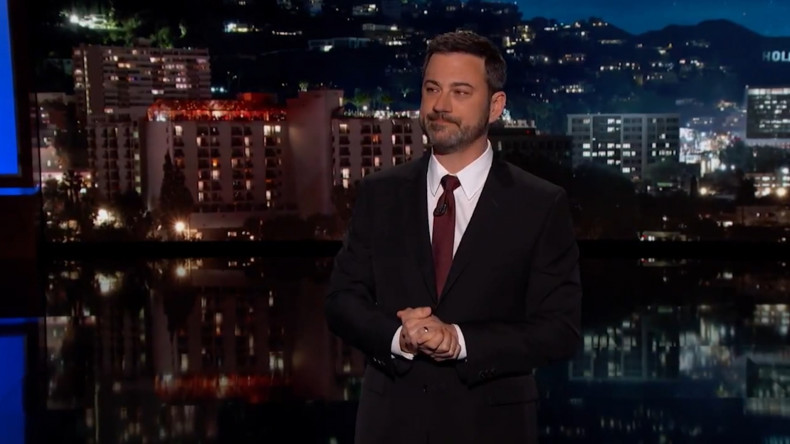 Donald Trump is fighting for issues raised by chat show host Jimmy Kimmel, the White House has claimed, following an emotional plea on healthcare by the TV personality.
Kimmel spoke about the need for universal healthcare following the birth on 21 April of his son, William John Kimmel, known as Billy, who was born with a heart problem.
In an emotional speech broadcast as part of his Monday Night Monologue, Kimmel tearfully spoke out in favour of Obamacare, adding: "If your baby is going to die and it doesn't have to, it shouldn't matter how much money you make.
"I think that's something that, whether you're a Republican or a Democrat or something else, we all agree on that, right?"
Speaking in response to Kimmel's comments, White House press secretary Sean Spicer claimed Trump is fighting for the issues he raised.
"We share that concern for the Kimmels' child as well as any child that needs care and that's frankly why the president fought so hard to improve the bill like he did this morning to make sure there's that extra layer of protection for anyone with a preexisting conditions, no matter their stage in life," Spicer said.
"That's why we're fighting so hard for this. But most importantly, I think in the end of Jimmy Kimmel's monologue, he said we need some of these things that aren't Republican or Democrat, that are American policies, and I think that's what the president is fighting for right now."
Trump spoke of his desire to repeal and replace Obamacare throughout his presidential campaign, but his first attempt to do so fell flat when it failed to gain enough support within the Republican party.