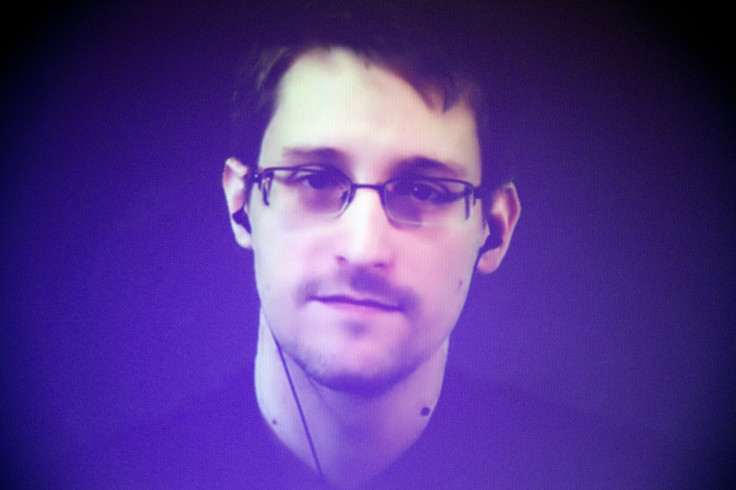 After more than two years, the White House has finally responded to a We the People petition calling for a complete pardon of NSA whistleblower Edward Snowden. The Obama administration issued a lengthy response to the petition announcing that Snowden would not be pardoned.
The petition, which garnered 167,954 signatures, was posted on 9 June 2013, four days after The Guardian began publishing its report on the NSA's surveillance programme, according to GlobalPost.
"Edward Snowden is a national hero and should be immediately issued a a full, free, and absolute pardon for any crimes he has committed or may have committed related to blowing the whistle on secret NSA surveillance programs," the petition reads.
According to GlobalPost, the petition gained over 100,000 signatures within two weeks of going live. The administration typically answers We the People petitions when they surpass 100,000 signatures under 30 days.
This time, it took a little longer than that. On 28 July, the White House officially closed the petition and issued its response.
Thanks for signing a petition about Edward Snowden. This is an issue that many Americans feel strongly about. Because his actions have had serious consequences for our national security, we took this matter to Lisa Monaco, the President's Advisor on Homeland Security and Counterterrorism. Here's what she had to say:

"Since taking office, President Obama has worked with Congress to secure appropriate reforms that balance the protection of civil liberties with the ability of national security professionals to secure information vital to keep Americans safe.

As the President said in announcing recent intelligence reforms: "We have to make some important decisions about how to protect ourselves and sustain our leadership in the world, while upholding the civil liberties and privacy protections that our ideals and our Constitution require."

Instead of constructively addressing these issues, Mr. Snowden's dangerous decision to steal and disclose classified information had severe consequences for the security of our country and the people who work day in and day out to protect it.

If he felt his actions were consistent with civil disobedience, then he should do what those who have taken issue with their own government do: Challenge it, speak out, engage in a constructive act of protest, and -- importantly -- accept the consequences of his actions. He should come home to the United States, and be judged by a jury of his peers -- not hide behind the cover of an authoritarian regime. Right now, he's running away from the consequences of his actions.

We live in a dangerous world. We continue to face grave security threats like terrorism, cyber-attacks, and nuclear proliferation that our intelligence community must have all the lawful tools it needs to address. The balance between our security and the civil liberties that our ideals and our Constitution require deserves robust debate and those who are willing to engage in it here at home."
Snowden has been living in Russia on a three-year residency permit after leaving the US due to his revelations. GlobalPost noted that he has repeatedly stated he hopes to return home to the US.
In a May 2014 interview with NBC News, Snowden said: "I don't think there's ever been any question that I'd like to go home. I mean, I've from Day One said that I'm doing this to serve my country. Now, whether amnesty or clemency ever becomes a possibility is not for me to say."
His Russian lawyer, Anatoly Kucherena, announced in March that Snowden was ready to return to the US as long as "he is given a guarantee of a legal and impartial trial."
Snowden received a letter in 2013 from then Attorney General Eric Holder promising Snowden would not face the death penalty if he returned. However, Kucherena said he also wanted to be assured he would get a fair trial, Politico reported.
"That is, they guarantee that Snowden will not be executed, not that he will receive a fair trial. And it is guaranteed by attorney [general] who cannot even influence court decisions according to the law," he said. Snowden's American legal advisor Jesselyn Radack echoed those sentiments.