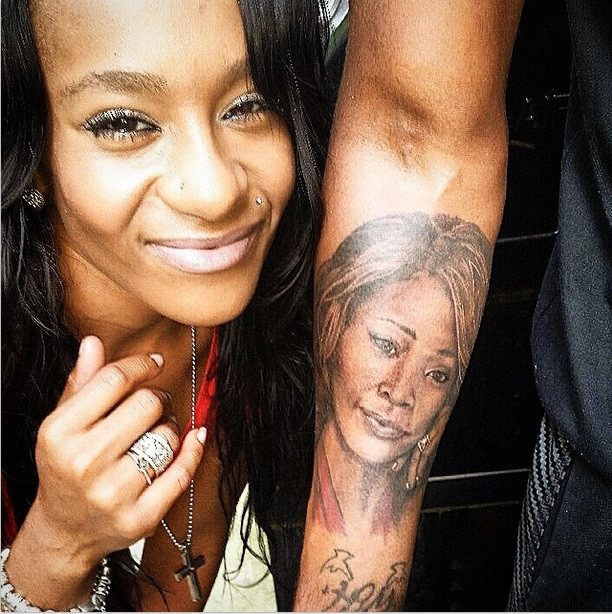 Bobbi Kristina Brown, the daughter of late pop singer Whitney Houston, who was found unconscious face down in a bath tub at her home in Atlanta is reported to be breathing again.
The 21-year-old was first discovered by her husband Nick Gordon and a friend who did CPR on her until medical help arrived, according to a CNN report.
The daughter of the late pop diva is breathing now, but remains in ICU in a medically induced coma as she has developed swelling in her brain.
But, the uncanny similarities of the circumstances between 48-year-old Houston's death and Bobbi's current medical condition have shocked fans who think it's eerie cause the late singer's third death anniversary is on 11 February.
The 'I Will Always Love You' singer was found unconscious in her bathtub face down in February 2012.
She was later declared dead in hospital and the cause of death was reported as drowning. However, drug overdose and heart disease were listed as contributing factors in her death.
Meanwhile, Bobbi has had a turbulent past as a teen, as her parents went through a messy divorce, which was followed by her mother's indulgence in drugs.
She was sharing a very close bond with Houston and her sudden demise left a deep impact on Bobbi. In order to heal from her grief she had checked into rehab and later participated in reality show The Houstons: On Our Own.
Below are some twitter reactions from fans who find the incident uncanny, as it closely resembles that in which Bobbi's mother died and that her death anniversary is just a few days away.
#BobbyChristina found unresponsive in a bathtub, now hospitalized. Extra creepy that that's how her mother #WhitneyHouston was found dead.

— Jamie McCall (@JamieMcCall) February 1, 2015
So Bobby Christina, did a Whitney Houston move.....they found her unresponsive in the bath tub......was rushed to... http://t.co/1tf1vUSrxM — TDC Entertainment (@TDC_ENT) February 1, 2015
History repeats itself. Bobby Christina, Whitney Houston's daughter found unconscious, in where? A bathtub. Prayers that she's ok.

— Texbarb (@texbarb) February 1, 2015
3yrs after Whitney Houston found dead in a bathtub – daughter Bobby Christina found unresponsive in a tub. Still alive tho. #WhitneyHouston — amyoshier (@amyoshier) January 31, 2015
Since Whitney Houston died I have always been concerned about Bobby Christina. And now she's been found unresponsive in a bathtub. Lawd

— Torie's Girl (@truprettyblack) January 31, 2015