Bobbi Kristina Brown hospitalised after being found 'unresponsive' in a bath tub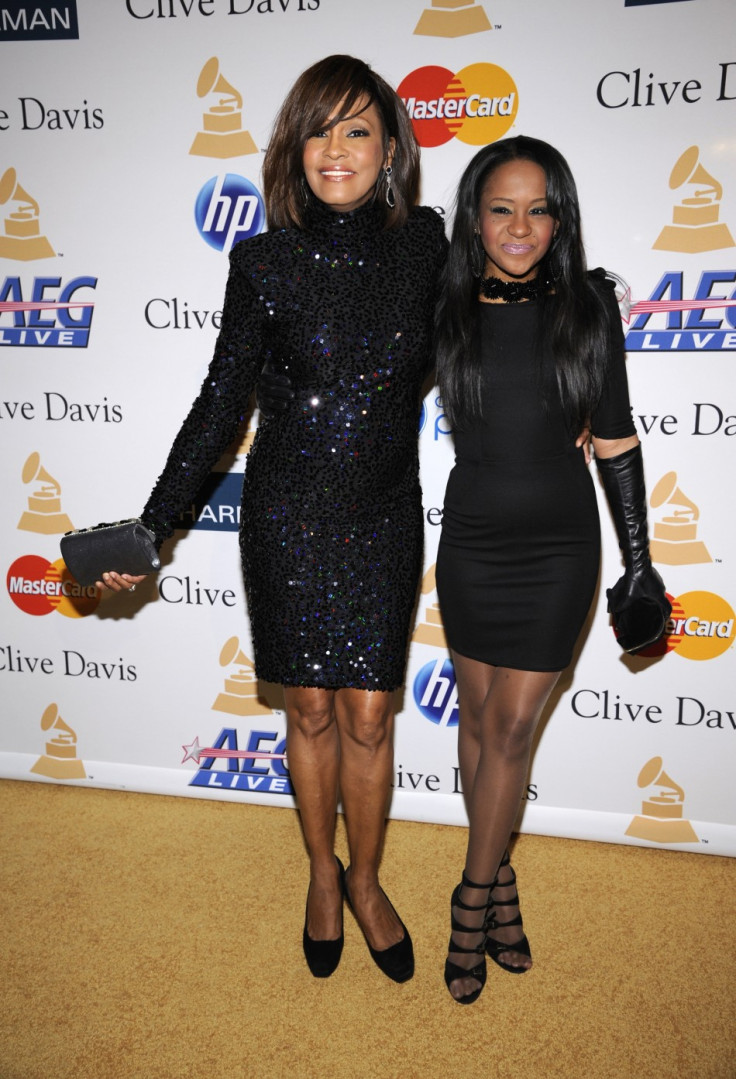 Bobbi Kristina Brown is said to be in a stable condition after she was found unresponsive in a bathtub on Saturday. (January 31)
Roswell police responded to a 911 call at 10.30am from her home in Georgia, where her husband Nick Gordon and a friend had reportedly found her face down. They started CPR until officers and paramedics arrived at the scene and continued to carry out life saving procedures.
21-year-old Ms Brown has been taken to North Fulton Hospital in Roswell where she is said to be stable and breathing.
In a statement the Roswell Police Department said: "Her husband and a friend located her in a bath tub this morning and she was unresponsive. He started CPR and a police officer took over life-saving measures until an ambulance arrived."
Lisa Holland of the RPD told People: "Obviously we all know her mom died this very same way."
Littlelady&yourgrowing young man @nickdgordon miss you mommy ..:') SOmuch.. loving you more every sec. #Anniversary! pic.twitter.com/3NBj8gwAi0

— Bobbi Kristina H.G. (@REALbkBrown) January 26, 2015
Bobbi Kristina is the only child of singers Bobby Brown and the late Whitney Houston. Houston passed away three years ago on February 11th, 2012, aged 48, in eerily similar circumstances when she was found unresponsive in a bathtub of a Beverley Hills hotel on the eve of the Grammys in February of 2012.
A coroner concluded that her death was as a result of accidental drowning, though heart disease and cocaine use were contributing factors in her death.
Bobbi Kristina was admitted to hospital for stress and anxiety soon after the shock of her mother's sudden death. At the time, her father Bobby Brown expressed his concern about his daughter's alleged abuse of cocaine and marijuana. Two days after the first anniversary of Whitney's death Bobbi Kristina was also pictured being taken from her home on a stretcher appearing unconscious.
Bobbi Kristina was herself thrust into the limelight after appearing in her father's reality show "Being Bobby Brown." She performed with her mother on the track "My Love Is Your Love."
Whitney Houston left her entire estate to her only child, though Bobbi Kristina will only receive her full inheritance when she is 30.
Bobbi Kristina's relationship with her husband was the cause of a rift in the family since they were raised as siblings after Mr Gordon was taken into Whitney Houston's home as a child, though he was never legally adopted.
On 25 January, just days before the third anniversary of her mother's death Bobbi Kristina wrote a message on Twitter saying: Littlelady&yourgrowing young man @nickdgordon miss you mommy ..:') SOmuch.. loving you more every sec. #Anniversary!"
Police are now investigating the scene of the incident.
© Copyright IBTimes 2023. All rights reserved.