Nigerian militants have attacked a state-run oil pipeline in the oil-rich Niger Delta region. The twin blasts occurred in the outskirts of Warri, Delta state, on a facility operated by the Nigerian National Petroleum Corporation (NNPC).
It is not yet clear who was behind the attack. The Niger Delta Avengers (NDA), which claimed responsibility for nearly all the attacks on oil facilities that have occurred since the beginning of the year, denied they were linked to the bombing in Warri, according to Reuters.
The NDA is the latest militant group to wage war against Nigeria due to perceived marginalisation in the Delta. Attacks blamed on the group have forced Chevron and Royal Dutch Shell to close two plants, with the group vowing to bring the country's oil production down "to zero".
Fresh violence
The latest attacks came as the government claimed it was in talks with the militants to put a halt to renewed violence in the area, which has brought oil production to a 30-year low. Latest estimates by the NNPC suggested that production in Nigeria, Africa's biggest oil producer, increased to 1.9m barrels from 1.4 million barrels a day.
Earlier in July, reports suggested the federal government had reached a 30-day truce with militants in the Niger Delta, including NDA members. The NDA later denied the claims, and urged President Muhammadu Buhari to visit the country's south-east to witness the scale of damage caused by years of oil spills.
On Monday (18 July 2016), youth minister Solomon Dalung said he had met some of NDA's members to discuss a possible solution to the conflict. But the NDA denied the claim.
Meanwhile, the Vanguard newspaper reported that the Niger Delta Suicides, NDS, warned "it would devastate the economy in different forms if government refused to create a genuine platform for talks with militants".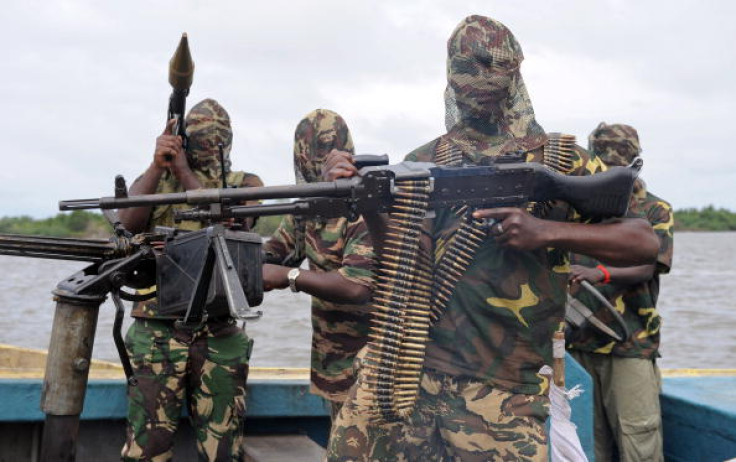 Militants in Niger Delta
Militant groups in the oil-rich Niger Delta region took hold in the early 2000s following the deterioration of living conditions blamed on the increase of oil-related activities by foreign exploration corporations. Tensions flared up in local communities as some ethnic groups felt they were being exploited and did not benefit from the crude oil on their land.
The oil spills, which have considerably damaged the environment and affected people's health, further deepened the communities' frustrations. After being elected in 2015, Buhari extended a 2009 amnesty granted to 30,000 former militants in the area.
In recent months, the Niger Delta witnesses a resurgence of militancy and the birth of new groups that call for more equality, a greater share of oil revenues and condemn the presence of foreign oil corporations in the country.
---
Nigeria up close: Check out our Flipboard magazine
---