Isis flag found in room of Afghan refugee accused of German train axe rampage
Four people were injured after the 17-year-old attacked train passengers.
Officials have said that a hand-painted version of the Islamic State (Isis/Daesh) flag has been found in the room of a 17-year-old Afghan accused of an axe rampage on a German train last night (18 July). The 17-year-old was shot dead as he tried to flee from the train.
An Isis media agency released a statement in Arabic claiming that the teenager was an "Islamic State fighter".
The teenager is thought to have attacked around 20 passengers, seriously hurting three Hong Kong nationals and injuring another. Joachim Herrmann, the Bavarian interior minister, said that the attacker had arrived in Germany seeking asylum as an unaccompanied minor and had been living with a foster family in Ochsenfurt.
The four injured Hong Kong nationals are said to be from the same group and were described by the South China Morning Post as: the father, 62, the mother, 58, the daughter, 27, and the daughter's boyfriend, 31. The paper reported a source saying that the father and boyfriend sustained their injuries as they tried to protect the other family members.
The attack took place on the line between Wurzburg-Heidingsfeld and Ochsenfurt in Bavaria. "Shortly after arriving at Wuerzburg, a man attacked passengers with an axe and a knife," said a police spokesman.
A police task force near the incident shot the teenager dead as he attempted to escape on foot. Herrmann said that a witness had reported the teenager saying "Allahu Akbar" ("God is great") during the attack but that was being investigated. For the time being it is being assumed he was working alone.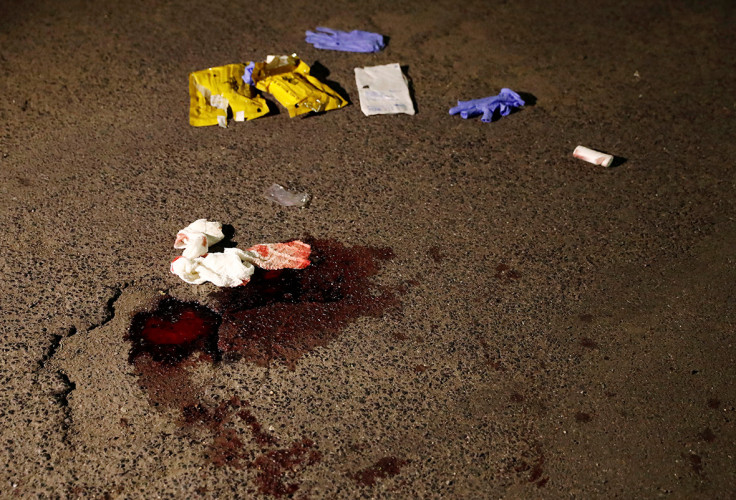 © Copyright IBTimes 2023. All rights reserved.