Who is Benedict Allen? British explorer missing while searching for headhunters' tribe in Papua New Guinea
Allen was dropped via helicopter into the crocodile-infested jungles of PNG.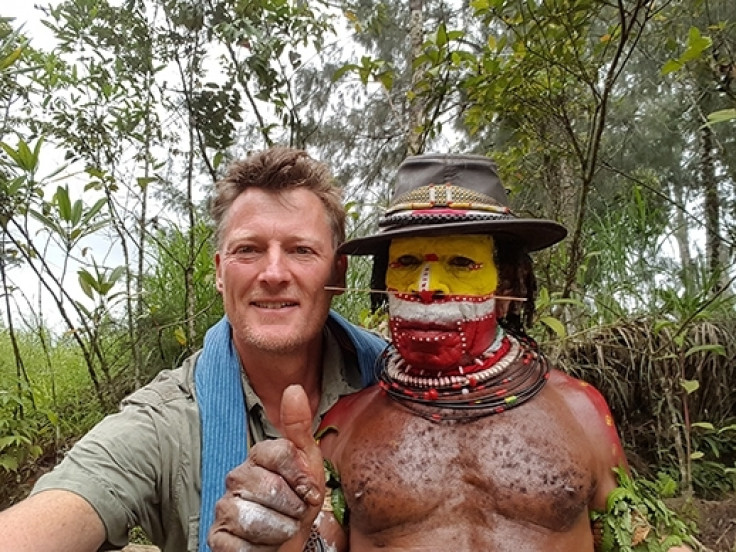 British documentary presenter and adventurer Benedict Allen has triggered fears over his safety after going missing while in search of a violent tribe in Papua New Guinea. The 57-year-old was reportedly meant to board a flight to Hong Kong on 12 November, but failed to turn up at the airport.
Allen had set out to find the remote Yaifo tribe of headhunters, and was dropped into the dense jungles via helicopter in mid-October. He chose to travel without a phone or GPS tracker and even issued a request via Twitter urging people not to look for him.
"I may be some time (don't try to rescue me, please - where I'm going in PNG you won't ever find me you know," he posted on 11 October, while preparing for his flight from Heathrow airport.
Allen is known for his research of indigenous peoples, recording six TV series for BBC including The Skeleton Coast, Ice Dogs and The Edge of Blue Heaven. He has also published 10 books about his adventures.
The father-of-three was expected to reach the capital Port Moresby on Sunday from where he had to travel to Hong Kong to give a speech at the Royal Geographical Society branch there.
"His wife Lenka has not heard from him. She is very worried," his agent Joanna Sarsby told the Daily Mail. "He would never miss something like the Hong Kong talk unless something had happened."
The explorer had first come across the Yaifo tribe more than 30 years ago and was hoping to return to film a BBC documentary about them. "No outsider has made the journey to visit them since the rather perilous journey I made as a young man three decades ago," he wrote on his website in September. "This would make them the remotest people in Papua New Guinea, and one of the last people on the entire planet who are out-of-contact with our interconnected world."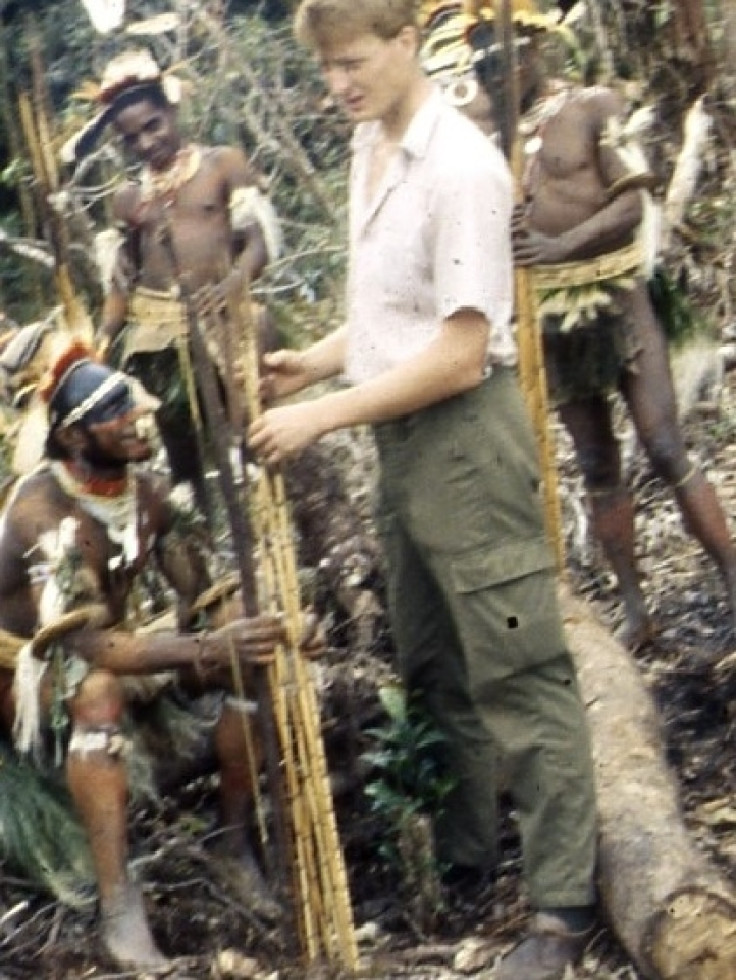 Benedict Allen during an earlier trip to Papua New Guinea where he met the Yaifo tribe
www.benedictallen.com
Considering that Allen claims to have made the "first outside contact" with the tribe, there is not much known about these indigenous people, who his agent described as "quite a scary bunch".
"I just imagine he might have been taken ill or is lying injured somewhere, perhaps with a broken leg, and maybe being helped by locals. He never takes a phone with him – he believes in living like the locals. For him not to come back is really odd," she added in her statement.
Allen was named as one of the top ten British explorers of all time by The Daily Telegraph and was celebrated for his immersive methods that allowed him to learn more about tribal communities.
He is also recognised as one of the first adventurers to develop the technique of self-filming with a cam-corder, allowing him to travel without the need for a camera crew.
Highlights of Benedict Allen's adventures:
During a 1982 trek through the Brazilian rainforest with a dog, Allen was attacked by gold miners and left without food or possessions. He was forced to later eat the canine whose injured paw he had previously helped heal. "I was starving to death – the only thing left was to eat the dog," he explained of the incident.
He made "first outside contact" with two threatened indigenous peoples – the Obini in West Papua and the Yaifo in Papua New Guinea.
At the age of 24, Allen underwent a brutal initiation ceremony while with the Nyaura tribe designed to make boys into men "as strong as a crocodile". He was kept in an enclosure for six weeks and made to undergo ceremonial beatings which left him with scars resembling crocodile skin.
He crossed the Gobi desert alone , a 3000-mile journey that was the basis for his documentary The Edge of Blue Heaven.
In his series Ice Dogs (2002), he documents attempting to cross the Bering Straits during one of the worst winters. While in the Arctic, he lost his dog team but managed to find them after only one night, which he survived by taking cover in a snow hole.


Benedict saying goodbye to his sledge dog Bernard, Russian Far East (Icedogs, Into the Abyss)

www.benedictallen.com