Benoit Hamon secured the Socialist candidacy with his radical manifesto promising to 'make France's heart beat', but his hard-left policies have failed to win over the electorate. The idealistic politician is trailing in the polls and is predicted to come fifth in the first round of the vote on 23 April.
Here's everything you need to know about the politician who has been dubbed the 'French Jeremy Corbyn.'
Fact file Benoit Hamon
Date of Birth: 26 June 1967.
Place of Birth: Saint-Renan, Brittany.
Education: History degree from University of Brest.
Political involvement: member of Socialist Party since 1988, MEP for East of France, junior minister for social economy and minister for for national education under President Hollande.
Socialist from an early age
Hamon has been a member of the Socialist Party for most of his adult life. After graduating with a history degree from the University of Brest, Hamon became a parliamentary assistant to veteran Socialist Pierre Brana. He went on to become one of the founders of the Young Socialist Movement.
He was a Member of the European Parliament (MEP) for East France from 2004-2009, before he was appointed as a junior minister for social economy in Francois Hollande's socialist cabinet. He became the education minister in 2014, but resigned several months in to the job, criticising Hollande for abandoning a socialist agenda. When he was unable to convince the President to end austerity measures, he left the cabinet, stating that he refused to allow loyalty to the government to become "a chain or muzzle."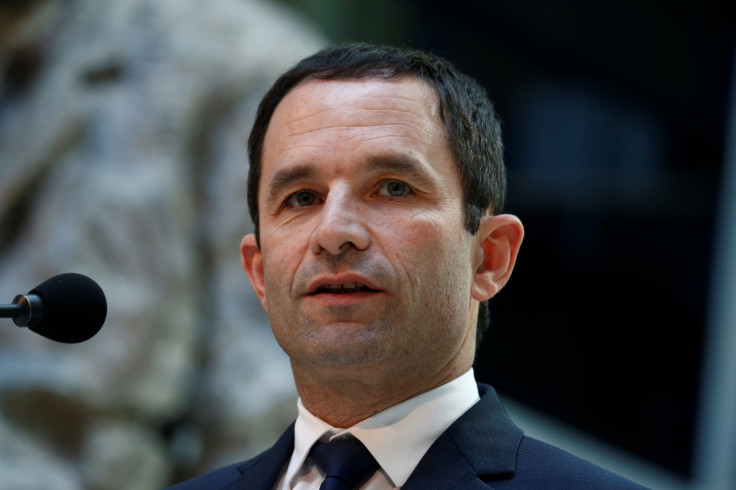 'French Jeremy Corbyn'
His hard-left stance and surprise victory over former Prime Minister Manuel Valls to secure his party's nomination has drawn comparisons with British Labour leader Jeremy Corbyn. Both politicians founded leftist factions within their respective parties and won over party members with their idealistic promises to create a more equal and fairer society. But while Corbyn was a relatively unknown backbencher before taking centre stage in the Labour party, Hamon has always been on the frontline of his party, becoming a minister as soon as the Socialist Party gained power in 2012.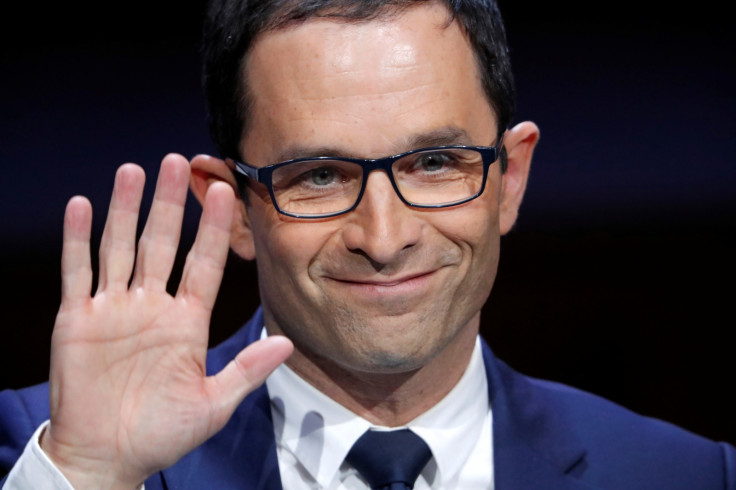 Which policies will he put forward if elected?
If elected, Hamon has promised to introduce a universal basic income which will provide every French citizen with €750 (£640) a month and aims to "eradicate the great precariousness" of working life. The scheme would at first only be available to low-earners, but would gradually be expanded to the entire population. Critics have said that the scheme would cost the government €400 billion a year, but Hamon claims it would be closer to €300 billion and denies that it would encourage laziness among citizens.
Hamon has suggested that money for a universal basic income could be generated by a 'robot tax' which would tax companies that have replaced employees with machines. This tax could finance his income scheme rather than shareholders' dividends.
Other pledges on his election manifesto include the official recognition of a burnout as an occupational illness. Hamon has said he will hold businesses accountable "for the suffering at work of their employees" by making them pay for their employees' care costs.
One of his most radical proposals is to cancel the debt of the EU's poorest nations to the union. He believes that the debt of countries such as Greece and Italy should be paid off by the EU's other members.
"States must be in solidarity by bailing one another out of their current debt and by issuing a common debt for the future," according to Hamon.
Everything you need to know about the French presidential candidates: