At the outset of the French presidential elections former French Prime Minister Francois Fillon's path to the presidency could not have appeared more assured.
With an unpopular Socialist incumbent Francois Hollande leaving the electorate weary of the left and his only real rival the fringe politician Marine Le Pen the keys to the Elysee were all but in his hands.
Francois Fillon fact file
Born: 4 March 1954
Place of Birth: Le Mans
First public office: President of the council of Sarthe
Years as Prime Minister: 22
However, revelations surrounding a fake jobs scandal knocking him down in the polls makes it looks even possible that the Republican will even have to stand down.
Who is Francois Fillon?
Francois Fillon served as the Prime Minister of France from 2007 to 2012 under former President Nicolas Sarkozy and has been viewed as by voters as the very essence of the Gaullist establishment.
The 62-year-old has been a career politician for 35 years and held a number of ministerial briefs.
In 2005 after working as Minister of Labour and Minister of Education Fillon was elected as a Senator. He saw off strong competition from Alain Juppe to gain his Republican party's nomination.
Fillon has presented himself primarily as a safe pair of hands. Distancing himself from Sarkozy, he has criticised the president amid accusations his second campaign was corrupt.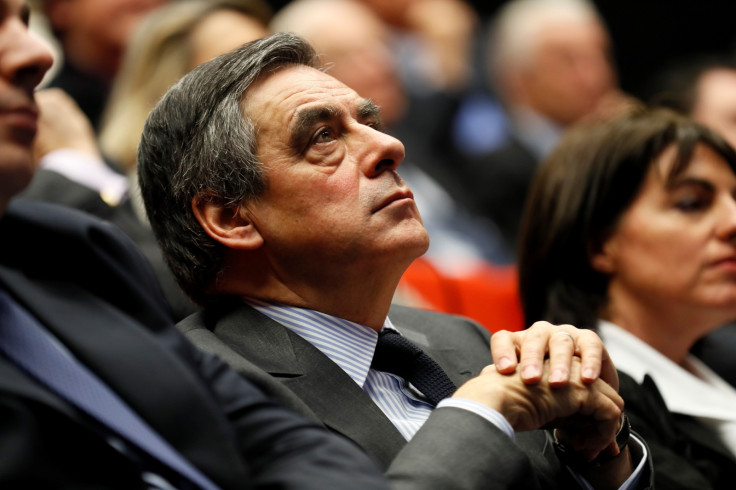 What does he stand for?
Fillon's immediate appeal has been to the conservative Catholic right, and the candidate has looked to speak to their traditional values. In this vein he has promised to reverse hard-won gay adoption rights if he is elected.
The former prime minister is a self-avowed fan of Margaret Thatcher and has promised a shock to the French economy. Filon has promised a conservative fiscal policy with cuts to public spending, with massive job reductions in the civil service, and to smash the power of France's influential unions.
Fillon has been deeply critical of the French government's handling of security particularly with the threat posed by Islamist terrorism. With hundreds killed in France in attacks claimed by the Islamic State (Isis/Daesh) across the country in 2015 and 2016, he has published the book Conquering Islamic Totalitarianism which earned him initial widespread support.
He was quoted by the Guardian as saying at rally in Lyon that "the bloody invasion of Islamism into our daily life could herald a third world war". He added that "Radical Islam is corrupting some of our Muslim fellow citizens."
Fillon wants to dissolve Salafist Islamic movements in France and ban preaching in Arabic. He has supported controversial laws to ban the burkini from French beaches.
A campaign rocked by scandal
Fillon's bid for the presidency has been delivered a body blow by allegations he paid members of his family hundreds of thousands of euros for work they never did.
The Canard Enchaine has published a series of stories on Fillon and his family since January alleging his wife Penelope was paid €875,000 as a legislative aid. Testimony from a number of former employees in Fillon's office, as well as Penelope's own answers given in previous interviews, have been given as evidence that she never worked for her husband and essentially was paid for a "fake" job. The couple's two children also reportedly earned €84,000 between them from 2005-2007.
French prosecutors could be poised to open legal proceedings against Fillon, a situation in which he has said he would step down from the presidency bid.
Everything you need to know about the French presidential election