Clare Lombardelli has become the first woman to be appointed chief economist to the Treasury.
In the role she will be advising chancellor Philip Hammond on economic issues related to Brexit, and will be the Treasury's non-voting representative at the Bank of England's monetary policy meetings.
She is also likely to help Hammond choose a replacement for Bank of England governor Mark Carney, when he steps down in 2019.
Lombardelli will take over from her predecessor - Sir David Ramsden - on 3 April. Ramsden will become one of the Bank of England's deputy governors.
After Ramsden's appointment as chief economist to the Treasury, Hammond faced accusations he had not done enough to encourage diversity at the Bank of England. At the time, just two of 23 senior policymakers at the central bank were women.
The chairwoman of the Treasury select committee, Nicky Morgan, wrote to the chancellor to seek reassurances the bank was encouraging gender and ethnic diversity among the applicants for roles on its committees.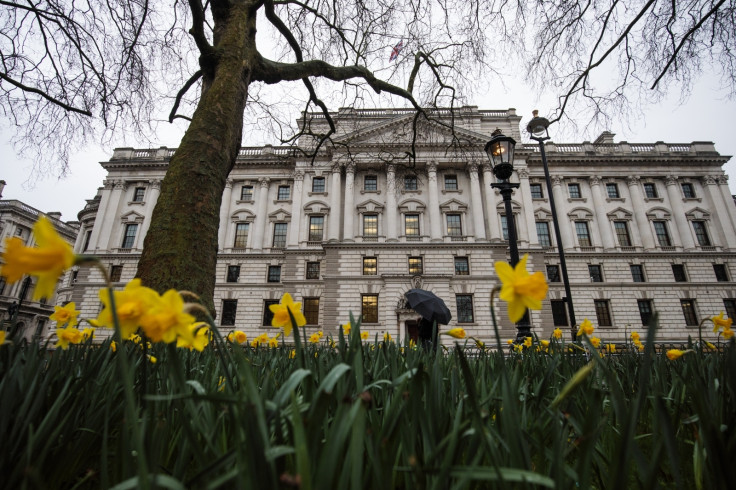 In her current position, Lombardelli is Hammond's lead fiscal advisor and is in charge of helping the chancellor draw up the annual budget.
She joined the Treasury in 2005 after starting her career as an economist at the Bank of England, according to the ministry.
Between 2010 and 2011, she was seconded to the International Monetary Fund as part of a team in the Greek finance ministry monitoring bailout terms.
She then served as an economic advisor to David Cameron and as principal private secretary for his chancellor, George Osborne.
In August 2010, Lombardelli was the subject of a Daily Mail headline which ran, "That woman must show some respect", a quote attributed to then-welfare minister Iain Duncan Smith, who clashed with Osborne and his officials over plans to reform benefit payments, which Lombardelli is said to have dismissed as "unaffordable and impractical".
James Chapman, former director of communications at the Treasury for George Osborne, told GQ in a 2016 interview that "this country should be really thankful" for civil servants like Lombardelli.