Who is Dara Khosrowshahi? Uber chooses Expedia's chief executive as its new leader
The surprise appointment comes after a tumultuous few months at Uber.
Uber has selected Dara Khosrowshahi, chief executive of online travel firm Expedia to be its new leader, ending the ride-hailing company's complicated search process to fill the position. Two anonymous sources with knowledge of the matter told Reuters on Sunday that Uber's board had chosen the 48-year-old executive who has been president and CEO of Expedia since 2005.
The decision reportedly came after a weekend of meetings with the other two final candidates for the job — Hewlett Packard chief executive Meg Whitman and the departing CEO of GE Jeff Immelt. In a tweet on Sunday, Immelt said that he would not be the new chief executive of Uber after it became clear that he would not get the job, sources told Recode.
Uber's board of directors initially leaned towards Whitman. However, they could not agree on the terms in which she would take over, such as less involvement for ousted CEO and founder Travis Kalanick and more board control, Recode reports. Last month, Whitman denied having any interest in the position saying she is "not going anywhere" and added that "speculation about my future and Uber has become a distraction".
An Uber board spokesperson said in statement: "The Board has voted and will announce the decision to the employees first."
Iranian-American Khosrowshahi came to the US with his parents as a child back in 1978 after the Iranian Revolution. He graduated from Brown University with a bachelor's degree in engineering.
Expedia, the popular travel company based in Bellevue Washington, has expanded to over 60 countries under his leadership. He has led the firm through a series of acquisitions including home rental site HomeAway and bookings sites Orbitz Worldwide and Travelocity.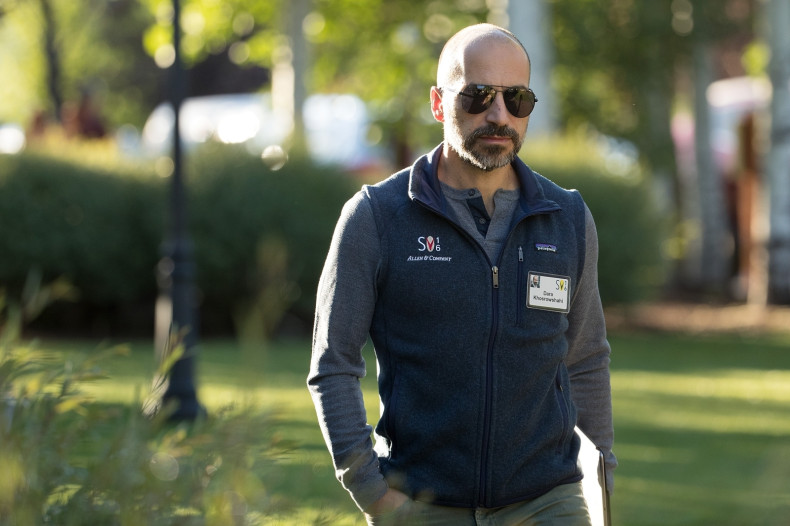 Khosrowshahi previously worked at IAC/InterActive Corp and is on the board of the New York Times Company and sports merchandise firm Fanatics Inc. He has also been an outspoken critic of President Donald Trump as well and has condemned his travel ban saying it "represents the worst of his proclivity toward rash action versus thoughtfulness".
Expedia was also one of the first in the tech sector to file a legal challenge to Trump's travel ban.
Khosrowshahi will be tasked with reviving Uber's image after a tumultuous eight months of controversies that plagued the firm and is expected to usher in a new company culture and style of governance.
Since the beginning of the year, Uber was hit with allegations of sexual harassment that led to an internal probe, a high-stakes lawsuit with Google's Waymo over self-driving technology, a federal investigation over the use of its secret Greyball tool used to deceive regulators and a slew of top executive departures among other controversies.
Uber founder and chief executive Travis Kalanick eventually stepped down from the position after a group of board members demanded an immediate change in leadership. The search for a new replacement, which lasted all summer, was marred with infighting and rumours that Kalanick was looking to make a comeback and "Steve Jobs" his way back into the role.
Khosrowshahi will also be expected to fill a number of executive vacancies at Uber including a new chief operating officer, chief financial officer and general counsel.
Kalanick has not publicly commented on the expected appointment of a new Uber CEO. Earlier, he said that he would support the incoming executive "to guide Uber into its next phase of growth and ensure its continued success".