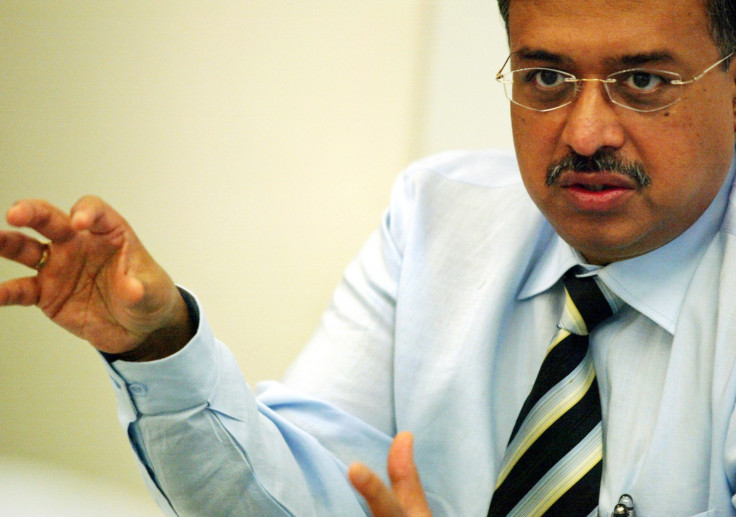 Dilip Shanghvi is the founder of Sun Pharmaceutical Industries, India's largest pharmaceuticals company and the fourth-largest maker of generic drugs in the world. His fortunes have shrunk dramatically since 2015 as a result of regulatory problems and increased competition.
Shanghvi was the richest man in India with a net worth of $21.7bn (£16.7bn) in early 2015, a year after he negotiated a $3.2bn all-share deal to buy rival Ranbaxy Laboratories. Problems surfaced at Sun Pharma's Halol facility in the western Indian state of Gujarat towards the end of that year, when US health regulators found the company had fallen foul of manufacturing standards.
Shanghvi's net worth has halved since that time to $10.6bn.
Overseas markets account for three-fourth of Sun Pharma's total sales, with the US alone accounting for sales of $2.1bn in the 2016/17 financial year. Drug manufacturing plants in India supply more than a third of the medicines sold in the US, bringing them under the Food and Drug Administration's (FDA) oversight.
The FDA constrained Sun Pharma's access to the US market after finding that the company had breached manufacturing standards at two of its factories in Gujarat and Dadra. Adding to the company's woes, the FDA has sped up its process for approving generic drugs, leading to increased competition and falling prices.
"There is a new normal that is getting established," Shanghvi said in May 2017. "The US generic industry is facing rapidly changing market dynamics. Increased competitive intensity and customer consolidation is leading to pressure on pricing. Continued delay in approvals from Halol facility is also impacting us."
Shanghvi has attempted to address the problem by investing in the development of niche products for which there is less competition, such as a treatment for the skin condition psoriasis and another for dry eyes.
It marks a return to the root of Sun Pharma's success following its creation in the early 1980s. Shanghvi's decision to focus on high-margin psychiatric drugs, which were not subject to the Indian government's strict drug manufacturing laws, set him apart from the crowd of generic drug makers in India. The company eventually branched out into making cardiology and gastroenterology products, including the popular drug Monotrate.
After graduating from the University of Calcutta with a Bachelor of Commerce degree, Shanghvi borrowed $200 from his father to set up a manufacturing shed in Gujarat to make a popular drug used in the treatment of manic depressive disorders. His target market was India's eastern provinces, where the drug was unavailable at the time.
The venture's success encouraged Shanghvi to invest in the development of new drugs for its range and extend Sun Pharma's marketing reach to all of India. By the mid 1990s, the company was publicly listed on India's stock exchanges and went on an acquisition drive to expand its reach. It bought a controlling share in Detroit-based Caraco Pharmaceutical Laboratories in 1997, giving it its first FDA-approved production plant.
Sun Pharma joined the likes of Sandoz and Mylan as one of the world's top generic drug makers by acquiring Ranbaxy in 2015. "The US is the largest market and the focus will to be see how we can bring back many of the Ranbaxy products which are not in the market and improve market share," Shanghvi said at the time. "We want to focus on growing the business faster than historical growth rates."
Shanghvi stepped down as chairman and chief executive of Sun Pharma in 2012 and chose Israel Makov, a former CEO of Teva Pharmaceuticals, as his successor. He currently serves as managing director of Sun Pharma.