With a frustrating delay from the WBA and a minor calf injury suffered by Wladimir Klitschko resulting in a proposed showdown against the former champion being pushed back to spring 2017, promoters Matchroom Boxing unsurprisingly confirmed yesterday (1 November) that star client Anthony Joshua will put his IBF belt on the line once more against Eric Molina at the Manchester Arena on 10 December.
Such an announcement came as a massive disappointment for former British heavyweight prospect David Price, who had been hoping to step in as Joshua's second title challenger after the 2012 Olympic gold medallist secured a seventh-round win over the durable, if limited, Dominic Breazeale in June to successfully retain the title he won by flattening pretender Charles Martin just 11 weeks earlier.
So with Price having been overlooked, who exactly is the man that Joshua will face next? Has his camp really taken the "safer option", as his fellow Briton has already alleged? IBTimes UK takes a look at Molina's career to date as he prepares for the unenviable task of ending the undefeated champion's formidable run of 17 consecutive knockouts...
What is his background?
Nicknamed 'Drummer Boy' in apparent reference to the fearless military drummers that would historically lead soldiers into battle and his habit of finding old bicentennial quarters that act as lucky charms, Molina is a Mexican-American Texan who was born in Raymondville, Willacy County, in 1982 and is a native of the nearby city of Lyford.
A seasoned orthodox fighter standing at 6'4" with a reach of 79in, the 34-year-old, represented by eccentric veteran promoter Don King, turned professional in March 2007 and currently boasts a record of 25 wins and three defeats from 28 career contests. Nineteen of those victories came via KO. A former USA Texas State and WBC Latino cruiserweight champion, he has also formerly held WBC United States and NABF heavyweight titles.
Who has he fought?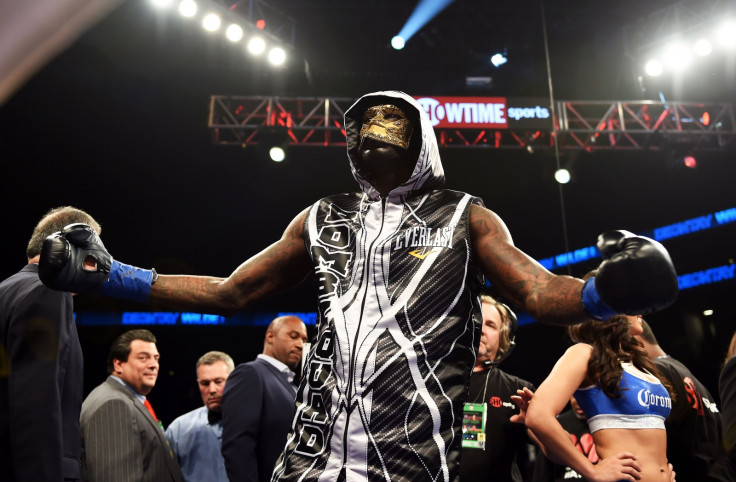 Molina's most high-profile fight came back in June 2015, when he challenged Deontay Wilder for his WBC belt in the first world title fight ever to be held in the champion's home state of Alabama. While he was sent to the canvas three times en route to a predictable loss at Bartow Arena in Birmingham, he managed to survive into round nine and demonstrated his own punching power by stunning the 'Bronze Bomber', who subsequently praised his opponent's heart, with a meaty left hook in the third.
The list of Molina's other opponents does not exactly read like a murderers' row of pugilistic luminaries, however, and it is worth nothing that he was almost taken the distance by Raphael Zumbano Love before taking on Wilder. Joshua breezed to his 12th career victory over the Brazilian four months later with the most emphatic of knockouts.
Wilder bout aside, Molina's first two losses proved to be devastatingly short affairs. His first ever pro fight against Golden Boy's Ashanti Jordan ended in a swift KO and he was stopped against the ropes with 2:30 left in the first round by Chris Arreola in January 2012 despite landing a massive right hand.
Any interesting facts?
Molina began teaching in 2012 and later earned a Master's degree in special education from the University of Texas at Brownsville. He currently works at Johnny G. Economedes High School in Edinburg.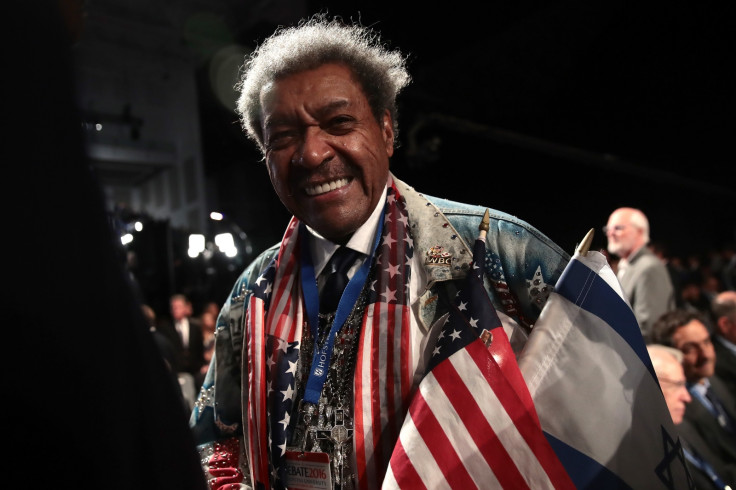 Who was his last opponent?
Molina followed that courageous loss to Wilder with a sixth-round stoppage of Rodricka Ray. He last fought in April and claimed the vacant IBF inter-continental title with an impressive upset of Poland's former two-weight world champion Tomasz Adamek. That match, which took place at Tauron Arena in Krakow, was his first ever fight held outside of the United States.
What has Molina said about facing Joshua?
"There is no heavyweight in the world that has bounced back like I have. That's the man that Joshua faces on December 10 and that man is a very dangerous one. He'll fight the toughest Molina that anybody has ever seen, just like Adamek fought the toughest Molina.
"I'm confident. These type of fights don't shake me up, I'm a very strong mental fighter. I know exactly what I've got to do to prepare myself in the amount of time. I know exactly what I've got to do, mentally, physically, to go there and perform. When you walk out into the atmosphere, half the battle is the mental battle, and if you can stay in the moment mentally you have a shot in any fight."