Former Kosovo PM known as 'Rambo' arrested in France was on way to Trump inauguration
Ramush Haradinaj was said to be on his way to the inauguration of Donald Trump.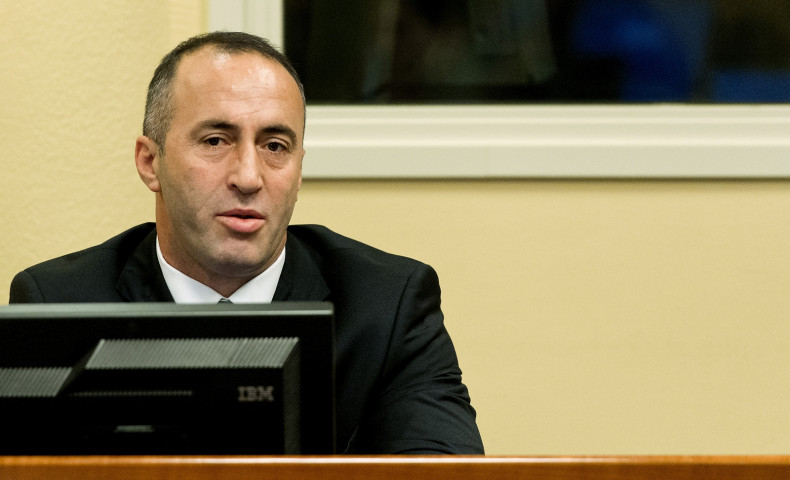 The arrest of former Kosovo prime minister, Ramush Haradinaj, by French border police at Basel-Mulhouse airport has the potential to cause a diplomatic incident, given the good relations Kosovo enjoys with Paris.
His detention was due to an arrest warrant issued back in 2004 by Serbia, which does not recognise the independence of the country whose government he once used to lead. Although he was reportedly en route to Donald Trump's inauguration, it was unclear whether he had been invited, as the only foreign dignitaries who usually attend are ambassadors posted to the US.
Belgrade contends that Haradinaj is a war criminal due to the role he played as the former leader of the Kosovo Liberation Army (KLA) at the height of the Balkans conflict almost two decades ago.
A former bodyguard who got the nickname 'Rambo', Haradinaj was said to have been behind the defence of his village that Serbian forces were attacking when the conflict erupted in February 1998, reportedly even managing to survive a firefight by packing a wound with cheese.
He suffered personal loss during the conflict, such as his brother Luan being assassinated by the Serbian police, and went on to establish his leadership credentials in the KLA until the war's end that followed intervention by NATO in 1999.
After becoming deputy commander of the Kosovo Protection Corps, Haradinaj morphed into a politician, a shift eased by his United Nations contacts made during the conflict, founding the party the Alliance for the Future of Kosovo (AAK) in 2000.
He became prime minister of Kosovo in 2004 when his party came second and he formed a coalition with the Democratic League of Kosovo (DLK). However he was only in office for 100 days when, in 2005, he faced charges in the International Criminal Tribunal for the former Yugoslavia (ICTY) that he helped torture and kill prisoners thought to have collaborated with Serbs.
In March 2008, just after Kosovo unilaterally declared independence, he was acquitted due to a lack of evidence. He was also acquitted in a second trial that ended in November 2012.
Haradinaj's followers are reportedly linked to operations run by his brother Daut, that oversee weapons being smuggled to Islamist war zones. Haradinaj vehemently denies the allegations as being fabricated to undermine his influence.
The 48-year-old father of three has been stopped at a border before. In June 2015, he was arrested by Slovenian police but got released after two days following diplomatic pressure.
Concerning the arrest on 4 January, Serbia's prime minister, Alexander Vucic, said he hoped France would consider the evidence against Haradinaj, while Kosovo's foreign ministry said it was doing everything possible to secure his release, describing his arrest as "unacceptable".
His detention is a reminder of the long shadow that the brutal break-up of the former Yugoslavia still casts over Europe.