The North Korean delegation at the Winter Olympics closing ceremony will include a high-ranking general who the South say was behind the deadly sinking of a warship in 2010.
General Kim Yong Chol will lead Pyongyang's high-level delegation at the closing ceremony on Sunday (25 February) where he may meet the US president's daughter, Ivanka Trump.
A meeting between Ivanka Trump and General Kim would certainly be noteworthy, considering that he is named on a US blacklist for his role in the 2014 hacking of Sony Pictures Entertainment.
At the Olympics opening ceremony, Vice-President Mike Pence and Kim Yo-jong, the sister of North Korea's leader, sat just several feet apart, but did not acknowledge each other.
Kim called off a meeting with Pence after the vice-president announced that Washington planned to unveil its "toughest and most aggressive sanctions" against Pyongyang.
Kim, who is the vice chairman of the central committee of North Korea's ruling Workers' Party, is a controversial and unpopular figure in the South.
The general is believed to have orchestrated the 2010 sinking of a warship, which killed 46 people. The South Korean ship was split in half by a torpedo, which investigators claim was fired by a North Korean submarine.
Following a six-week investigation, South Korea concluded that it saw "no other plausible explanation" than that North Korea was behind the attack.
"The evidence points overwhelmingly to the conclusion that the torpedo was fired by a North Korean submarine," the team of military investigators said.
North Korea has denied having anything to do with the sinking.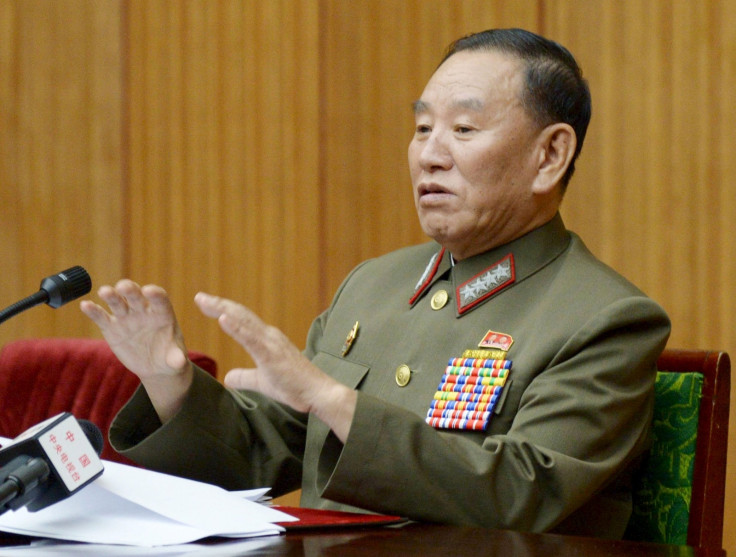 South Korean Unification Minister Cho Myoung-gyon said on Thursday (22 February) that Kim was chosen to lead the delegation because he is head of the United Front Department, which handles inter-Korean affairs.
"Kim is in charge of South Korea affairs, which is why we're accepting him as we believe it would help improve inter-Korean relations and resolve the matter of denuclearization," he told South Korea's parliament.
Nam Sung-wook, a North Korea expert at Korea University in Seoul, told Reuters that the North was sending a clear message by choosing Kim to lead the delegation.
"Given Kim Yong Chol's reputation as the mastermind behind the Cheonan sinking, the North could believe his meeting with Moon would help dilute the negative image of him and the country," she said.
South Korean President Moon is a strong proponent of the Sunshine Policy, which encourages interaction between the North and South and aims for peaceful co-existence between the two countries. After winning the election, Moon promised to improve relations with the North, but he has not yet met with Kim Jong-un.